South East Will 'Benefit Tremendously' From 2018 Budget – Buhari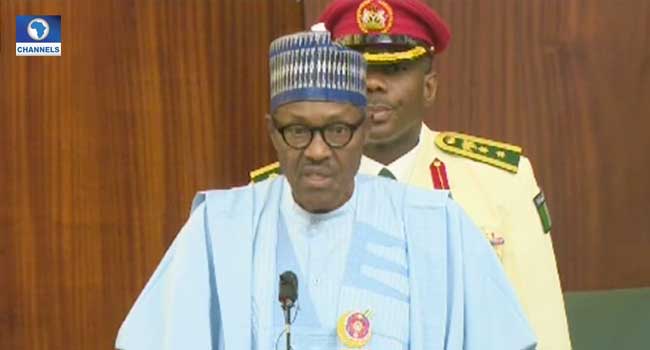 President Muhammadu Buhari has assured the people of the South East that the region will benefit tremendously from the 2018 budget, especially in the area of infrastructure.
President Buhari gave the assurance on Wednesday in Awka, the Anambra State capital during a two-day working visit to the region.
"I assure you if you study very closely the budget of next year we have earmarked, and we are expecting the National Assembly to pass what we intend to do about infrastructure, the South East is going to benefit tremendously," he said.
READ ALSO: We've Not Lost Sight Of Our Campaign Promises, Buhari Tells Nigerians
The President was addressing a gathering of supporters of the All Progressives Congress (APC) at the party's mega rally where he declared his support for the party's flagbearer, Tony Nwoye.
He said the impact of the APC must be felt by all Nigeria's, adding that it was time for people of the South East to reap the fruit of their labour.
"I think we (APC) have worked very hard and the result of your working hard should be shown in the performance of your state government and in the centre," he said.
President Buhari further appraised the performance of the APC in the last two years since he assumed office, saying the Federal government has recorded a remarkable progress in improving the nation's economy and security.
He, however, called on APC faithful in the state and other residents to support the party's governorship candidate when they go to poll on November 18.
"I think we have made some progress in securing the country, secondly the economy; we are very lucky God listened to the prayers, mostly of ordinary Nigerians.
"I thank you very much for staying for so long to watch us and I expect this clear demonstration of your support for the party to be demonstrated next Saturday," he said.
The rally, which held at the Alex Ekwueme Square, was also attended by the APC National Chairman, John Oyegun and party leaders from Anambra State and other parts of the country.