#AnambraDecides: INEC Blames Corps Members For Late Arrival Of Materials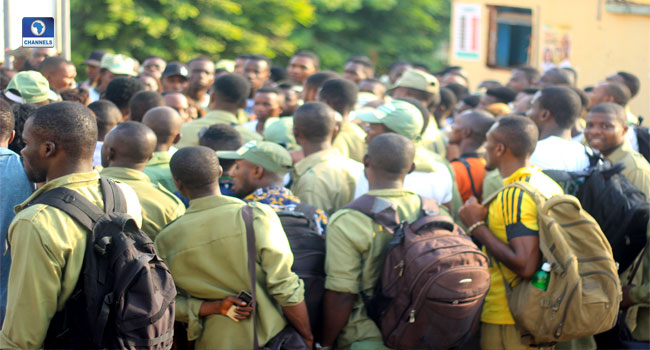 The Independent National Electoral Commission's National Commissioner, Mr Solomon Soyebi, has blamed the late arrival of electoral materials at several polling units in Anambra on corps members.
Mr Soyebi told Channels Television in Anambra today that some of the did not have the right attitude towards the exercise and were hesitant to go to some areas.
"We have some problems with the corpers, especially those that we brought from outside the state. Most of them did not want to go to where they were posted," he said.
"There was a mix-up in the posting of corpers, it is caused by corpers' mix-up. In fact, in Awka-South here, we had to shift about 180 (corps members) to Nnewi-North and South at about 8:30, that is going to cause some delay."
Mr Soyebi is, however, confident that the logistic challenges including card readers failure in some instances would not undermine the election.
"About four of them (card readers) have failed but they have been replaced I can assure you. We told you yesterday that they are machines that are bound to malfunction but definitely they have addressed that issue very promptly," he said.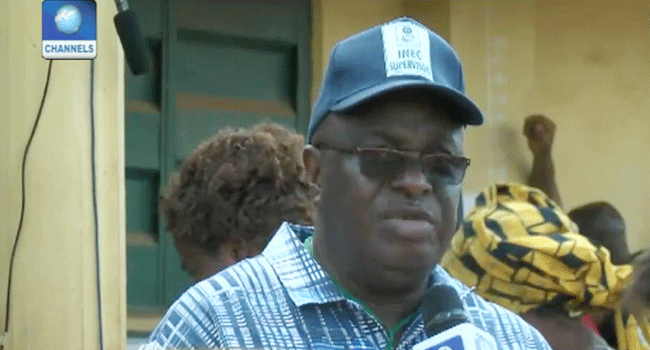 Accreditation and voting, are, however, going on smoothly in many polling units.
Asked for details about the case of an elderly man arrested earlier by security officials who accuse him of trying to woo voters with cash, Soyebi said he had not been briefed about the incident.
He, however, gave the assurance that cases of electoral malpractice would be dealt with in accordance with the law.
The candidates of the United Progressive Party and Progressive People's Alliance, Osita Chidoka and Godwin Ezeemo, respectively, have criticised the delay in the arrival of electoral materials.
According to Ezeemo, the delay appears to be part of a plan to disenfranchise his supporters.