Fulani Youths Protest Anti-Grazing Law In Benue, Taraba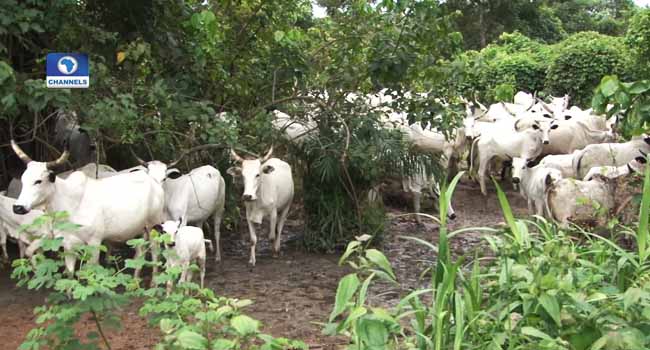 A group of Fulani youths called Jonde Jam Fulani Youth Association of Nigeria (JAFUYAN) have kicked against the anti-open grazing law passed by Benue and Taraba State governments.
The group also appealed to President Muhammadu Buhari to call the governors of the two states,  Samuel Ortom and Darius Ishaku to order.
The group in a statement by its National President, Saidu Maikano on Tuesday said the law, if not suspended immediately, could puncture peaceful coexistence among Nigerians.
READ ALSO: Nasarawa Cattle Breeders Beg FG To Intervene In Benue Open Grazing Ban
Maikano also raised the alarm that the cattle belonging to his members are dying of hunger because they can't go grazing in the areas where grazing is banned, as a result of fear of unknown attackers.
He said it is unconstitutional for any governor in the country to restrict movement of Fulani herdsmen who are naturally nomadic in the quest for their daily livelihood.
"This may even cause religious crisis because the two governors that enacted the anti-grazing law are Christians, while other states governed by Muslims are not interested in the law. We are therefore asking President Muhammadu Buhari to call both Benue and Taraba States governors to order.
"If this is not done immediately, it may plunge the country into crisis and undue hardship among the generality of the people," Maikano said.
The Fulani youth leader also refuted claims by some Nigerians that Fulani herdsmen kill innocent citizens across the country.
He alleged that the migrant Fulanis from neighbouring countries were the ones responsible for crisis, attack and killings between farmers/herdsmen in Nigeria.