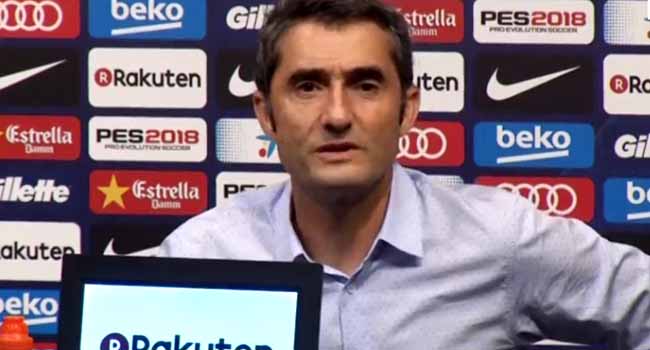 Barcelona coach Ernesto Valverde admitted on Tuesday that he watched last season's 3-0 defeat by Juventus "over and over" to prepare for their Champions League return to Turin on Wednesday.
Juventus beat Barcelona in the last eight thanks to a three-goal hammering at the Allianz Stadium and a goalless draw at the Camp Nou on their way to the final in Cardiff, where the Italians were beaten by Real Madrid.
"I watched that first leg over and over to prepare. That was a knockout round and the circumstances are different now, but we do know Juve start very strong and we must be ready for that initial assault," said Valverde, who replaced Luis Enrique last May.
This season Juventus fell 3-0 in Barcelona and Valverde expects the Italian side to come out firing on all cylinders after their Serie A title defence took a knock with a 3-2 defeat at Sampdoria.
"When such a big team loses a game, they want to immediately make up for it, so I expect a strong reaction from Juventus," said the Barcelona coach.
"Juve were in great shape last season and won, but it'll be a very different game tomorrow and they are certainly motivated to make up for their defeat at Camp Nou."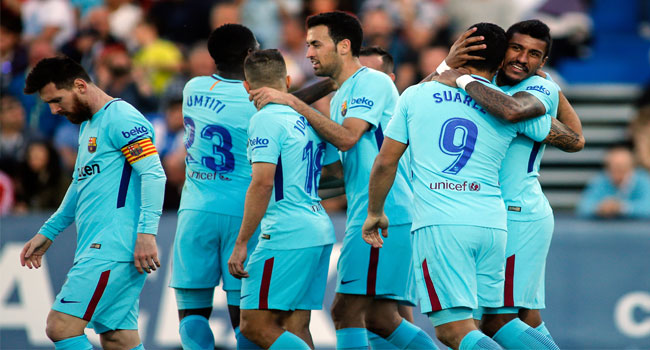 Valverde refused to be drawn on comparisons between Italy and Spain, with Juventus having lost two Champions League finals to Spanish clubs and Italy falling to Spain as they failed to qualify for the World Cup for the first time in 60 years.
"They are not linked. They lost the two finals but they reached them and that was a success," he said.
"We respect Juventus, Roma and all of Italian football. I don't think you can say anyone is the favourite tomorrow, as these are two strong teams playing on level terms.
"The (failure to qualify for the) World Cup is more surprising because it has been many years since that happened.
"In these cases you always think of changing everything. Sometimes it's useful to change things but other times it just needs a little patience."
AFP