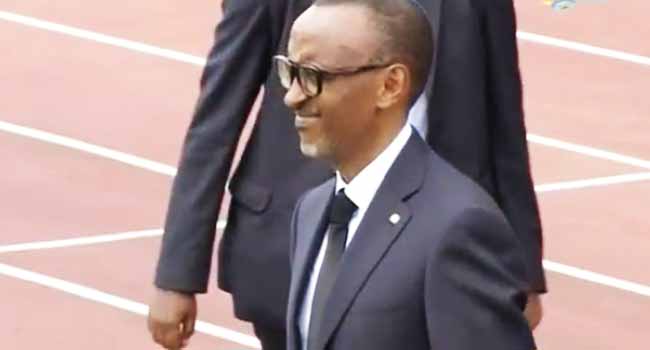 Rwanda is willing to provide refuge to as many as 30,000 African migrants suffering abuse and slave-like conditions in Libya, the foreign minister told AFP Wednesday.
"Rwanda is currently under discussions… to see how we can help in welcoming migrants held captive in Libya," said Louise Mushikiwabo. "It has just been decided so numbers and means are still under discussion but Rwanda estimates the number to be welcomed around 30,000," she said, adding that this figure "is not confirmed yet but an estimation".
The African Union (AU) added its voice to the outrage that greeted footage last week of African migrants being auctioned at a "slave market" in Libya, and on Tuesday AU Commission chairman Moussa Faki Mahamat called on African countries to help.
"I appeal to all member states of the African Union, the African private sector and African citizens to make financial contributions to help alleviate the suffering of African migrants in Libya," Faki said Tuesday. "I urge member states that have logistical means to make them available to facilitate the evacuation of African migrants who wish to leave Libya."
Earlier Wednesday Mushikiwabo tweeted in response: "For Africans being sold in Libya: Rwanda is small, but we will find some space!"
Mushikiwabo told AFP that, "Rwanda, like the rest of the world, was horrified by the images of the tragedy currently unfolding in Libya, where African men, women and children who were on the road to exile, have been held and turned into slaves."