Digital Switch Over: BON Chairman Seeks Road Map For Implementation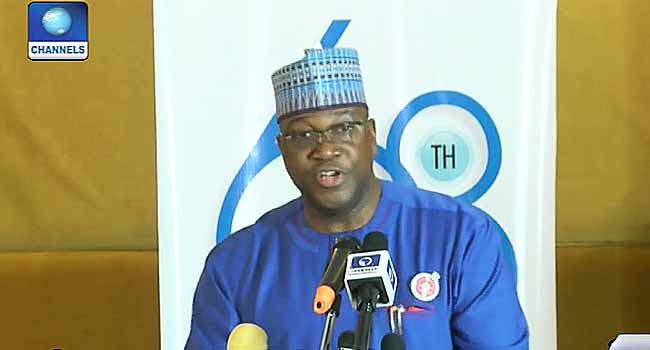 The Chairman of the Broadcasting Organisations of Nigeria (BON) Mr John Momoh, has said that the organisation is yet to have a clear road map for the implementation of the Digital Switch Over in Nigeria.
He made this known at the 68th General Assembly of the BON in Abuja on Monday, while stating the need for its immediate implementation.
Mr Momoh noted that although there has been massive growth in the industry, broadcasting is under threats from digital predators, hence the need to re-strategise.
"To say broadcasting has changed since the establishment of BON three decades ago, would be grossly understating the dynamic nature of our industry. The correct statement would be that broadcasting has changed radically.
"The keyword today is Disruption – a complete disturbance, disordering, disarrangement, and disarranging of the way we do our business. Suddenly, new markets are created, with new set of values that now threaten existing markets. In a nutshell, broadcasting is under threat from Digital Predators like Amazon Prime Video, Netflix, Hulu and other "Over The Top" players."
He explained that asides dealing with such disruptive innovations, the industry has to contend with numerous problems which act as a clog in its wheels.
The BON boss expressed disatisfaction over what he described as a huge disparity in licence fees between public and private licencees. He said private companies are compelled to pay a 1.5% levy on gross income even when they make a loss.
READ ALSO: We Must Create More Universally Acceptable Content – BON Chairman
On the issue of the Digital Switch Over, he said: "We are yet to have a road map to the implementation of the Digital Switch Over in Nigeria.
"The regulator is silent on many critical issues affecting our members; chiefly among which are, the compensation that should accrue to broadcast organisations who will be vacating frequencies in accordance with the White Paper on DSO.
"The fee to be paid to Signal Distributors after the switch over – And what would or should happen to Pay-TV services currently operating on the DTT platform," he questioned.
"As if these problems aren't inhibiting growth enough, broadcasters are having to contend with dwindling advertising revenue in the face of increasing operating expenses, mounting an unresolved industry debt, and a mandatory reduction of transmitting power, while still paying the same licence fee for the original power," he stated further.
Mr Momoh noted that the issues have, however, been discussed with the NBC as well as the office of the Minister of Information and Culture.
"We've discussed these challenges with the National Broadcasting Commission and in fact have now escalated them to the office of the honourable Minister of Information and Culture.
"It is my fervent hope that before the end of the year 2017, some, if not most of these issues would have been favourably resolved," he said.