Reps Raise Concern Over Alleged Capital Market Breaches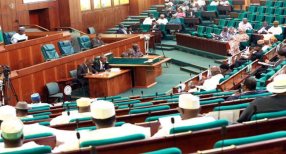 The House of Representatives Committee on Capital Market and institutions is calling on regulatory agencies in the Capital Market to intensify their efforts to protect shareholders investments.
The Chairman of the House Committee, Tajudeen Yusuf said this at the opening of a two-day hearing on a bill for an act to amend the Investments and Securities Act, 2007 and look at bonds, securities and private placements between 2001 and 2016.
READ ALSO: No Panic This Yuletide, Over One Billion Litres Of Fuel Available – NNPC
"In the report published by the Nigerian stock exchange over 300 private placements were marketed between 2005 and 2009 with many recording successes in their bits. The report further revealed that over 700 billion was realised with most of these offerings oversubscribed.
"During this period, over 300 companies in the oil and gas sector, finance and non-financial industry and others sectors of the Nigerian economy were involved in varying degree of private placements," Yusuf said.
The lawmaker also asked officials of the organizations present to synergise towards restoring investors confidence in the capital market.