Yobe Government Proposes N92bn Budget For 2018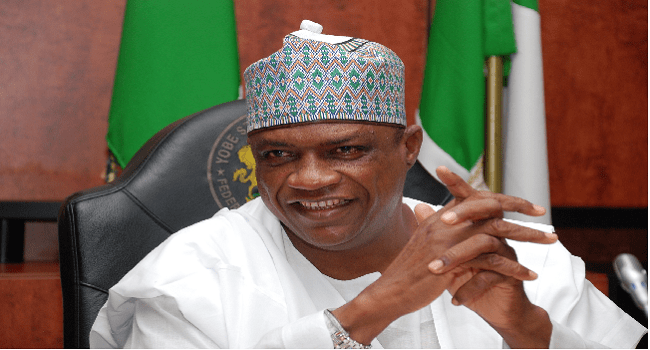 The Yobe State Government has proposed to spend the sum of N92.182 billion for the 2018 fiscal year.
While presenting the 2018 appropriation and finance bills to the State Assembly, Governor Ibrahim Gaidam said the figure represents an increase of N9.6 billion or 10.4 percent above that of last year.
Tagged Budget of Consolidation and Socio-Economic Rejuvenation, the governor said his administration will ensure due process and accountability in the implementation of the budget.
READ ALSO: IGP Approves Establishment Of Training School In Yobe
"In the 2018 Budget estimates, we propose to spend the sum of N92, 182,336,000. This figure represents an increase of N9, 616,019,000 or 10.4 per cent above that of the outgoing fiscal year," he said.
The governor said of the said sum, 51.5 percent of the budget represents recurrent expenditure while 48.5 percent is for capital expenditure.
"In order to achieve our varied and far-reaching goals, we intend to spend the sum of N47, 447,905,000 or 51.5 per cent to cater for recurrent expenditure and the sum of N44,734,431,000 or 48.5 per cent to cover capital expenditure," he added.
The 2018 budget according to him "will enable us to complete all the ongoing legacy projects that our administration is bequeathing to our good people and take on new ones, in line with our overall developmental agenda."
He revealed the figure for opening balance as N4 billion as the budget will be financed through internally generated revenue, statutory allocation, value added tax, ecological fund, and excess crude oil among others.
Giving the budget performance for the 2017 fiscal year, the governor said "the total revenue actually received from January 2017 to November 30, 2017 amounted to N67, 489,142,111.06 giving us about 82 per cent success of our target for the year.
"The total recurrent and capital expenditure during the period under review was N36,449,258,011.29 and N24,692,763,480.78 respectively giving us 82.2 per cent and 65 per cent success, respectively."
Speaker of the State Assembly, Adamu Dogo praised the governor that the House will collaborate with the executive arms with a view to bringing more development to the state.
"I wish to state clearly that the governor has performed well and the house will continue to partner with his administration towards bringing more development to the state," he said.
The budget presentation had in attendance eminent personalities and well wishes from the state and beyond.