Adeniran Walks Out Of PDP Convention, Rejects Electoral Process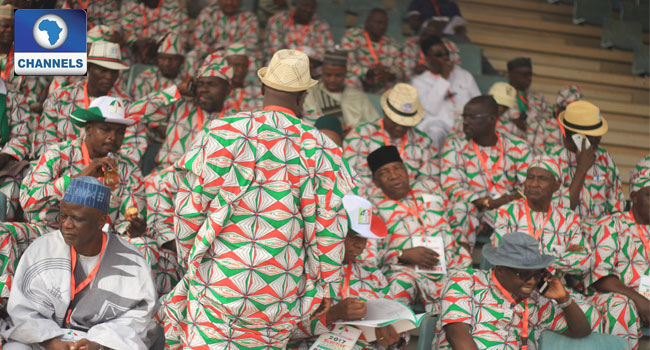 Ahead of the announcement of results at the ongoing elective national convention of the Peoples Democratic Party, one of the National Chairmanship candidates, Professor Tunde Adeniran, has rejected the whole electoral process.
He denounced the electoral process, describing it as fraudulent and unfair.
The director of publicity to Adeniran, Mr Taiwo Akeju, told journalists at the Eagle Square in the nation's capital, Abuja, where the convention is being held that his principal is against the use of a unity list, which he claims was used to rig the process.
Mr Akeju accused the governors of Rivers State, Nyesom Wike, and his Ekiti State counterpart, Mr Ayodele Fayose, of influencing the process illegally and called for the cancellation of the election.
READ ALSO: 'Unity List' Causes Outrage At PDP's National Convention
He said, "We reject the entire electoral process of December 9, 2017. The election has been grossly compromised to achieve a predetermined end in line with the illegal Unity List prepared by Governor Wike and Ayodele Fayose and foisted on the entire delegates.
"Consequently, we submit that this election is a sham and the result therefrom is unacceptable. We reject it in its entirety.
"We consider this so-called election as a travesty of democracy and due process, which further entrenches the culture of impunity that has done a great damage to the party in the past.
"Our position is also that this election should be cancelled and the entire leadership of the party should be handed over to the Board of Trustees which we regard as the conscience of the party, to organise a credible election for the party in due course".