UN's Voting On Trump's Jerusalem Declaration In Photos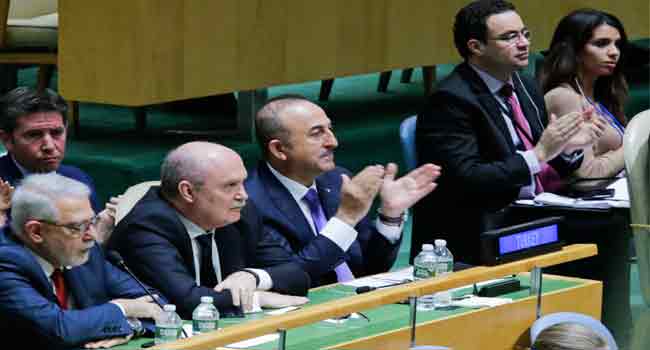 The UN General Assembly on Thursday adopted by a decisive vote of 128 to nine, with 35 abstentions, a motion rejecting the United States' decision to recognise Jerusalem as Israel's capital.
Seven countries — Guatemala, Honduras, Togo, Micronesia, Nauru, Palau and the Marshall Islands — joined Israel and the United States in opposing the measure.
Among the 35 countries that abstained were Argentina, Australia, Canada, Croatia, the Czech Republic, Hungary, Latvia, Mexico, the Philippines, Romania and Rwanda.
See Photos Below: