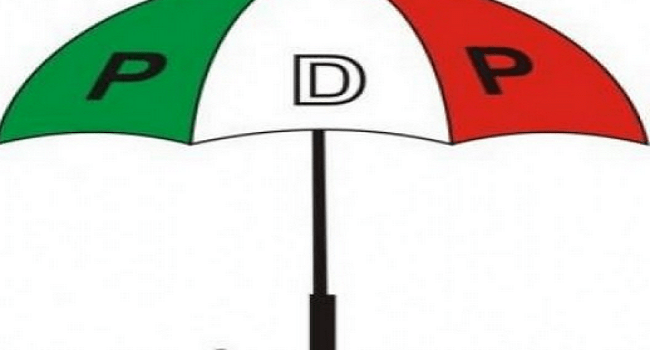 The Peoples' Democratic Party (PDP) has called on Nigerians not to despair but to use the occasion of this year's Christmas to show love, care and encourage one another despite the biting economic hardship and acute fuel shortage.
The National Publicity Secretary of the party, Kola Ologbondiyan, in a statement on Sunday, said it is disheartening that Nigerians could not merrily celebrate the yuletide due to the current biting economic hardship worsened by the acute fuel shortage, all due to the insensitivity of the APC-led Federal Government.
READ ALSO: IGP Orders Commencement Of Stop And Search Nationwide
"Indeed, this is the worst Yuletide ever. There is no way one can sugarcoat the fact that the anguish Nigerians face today is because of the incompetence of the APC Government, which has also amply demonstrated that it does not care about the welfare and happiness of the citizens.
"Our country's economic situation has astronomically gone from bad to worse in the last two years and painfully, there is no hope in sight under this APC regime," the statement read in part.
The PDP went further to describe the nation's economic situation as a national embarrassment which cannot be glossed with deceit, lies and propaganda.
"As we speak, many families are completely stranded; much more can no longer afford their basic needs.
"Nigerians have become ravaged by economic hardship because the APC-led Federal Government has abandoned them and refused to channel the abundant resources available in the nation for the good of the people. These horrendous realities imposed on us by the APC notwithstanding, we must not become despondent.
"This Christmas season presents us very strong lessons in hope and our collective triumph over adverse situations as exemplified in the birth and teachings of the Lord Jesus Christ."
The PDP further urged Nigerians to use this period to pray for the prosperity and unity of our nation, wishing them a Happy Christmas and a prosperous new year ahead.
The All Progressives Congress (APC) has earlier warned the PDP not to paint a bad picture of President Muhammadu Buhari's administration and the party in the faces of Nigerians.
APC gave this warning in a statement issued on Saturday by its National Publicity Secretary, Mr Bolaji Abdullahi, amid the fuel scarcity witnessed in the country.