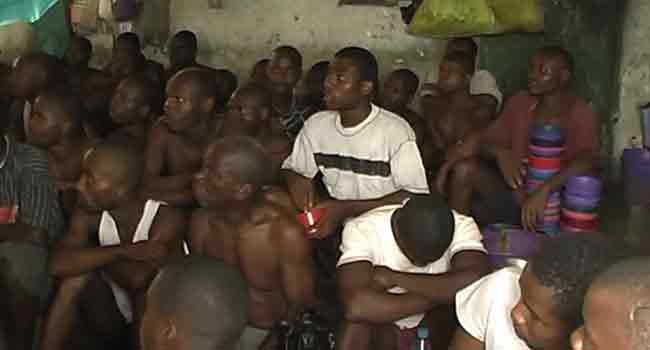 The Controller of Prisons, Akwa Ibom state, Mr Alex Odita on Thursday said 14 of the fleeing inmates from Ikot Ekpene Prison jailbreak have been recaptured.
He explained that while four of the fleeing inmates died from gunshot wounds sustained during the incident, some of the prison officials who sustained injuries are being treated at the prison's medical facility.
READ ALSO: Four Killed In Akwa Ibom Jail Break
He, however, explained that 46, not 36 inmates escaped during the jailbreak which occurred on Wednesday, December 27.
Mr Odita made the clarification in a chat with journalists in Uyo on Thursday.
He said contrary to previous reports the inmates were on routine recreational activities when some inmates suddenly overpowered prison guards on duty and escaped.
According to him, the investigation is on to unravel the cause of the incident while the area has been cordoned off for security reasons.