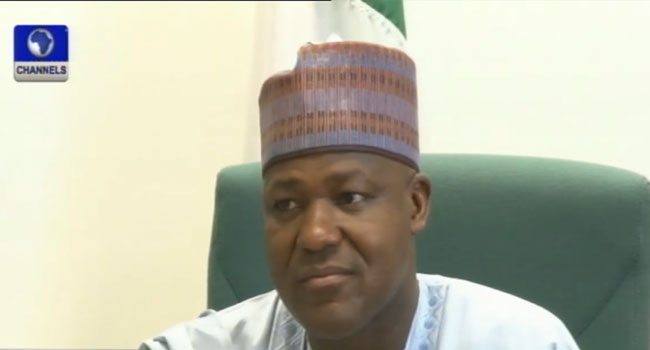 The Speaker of the House of Representatives, Honourable Yakubu Dogara has assured Nigerians of better days ahead in the coming year.
He gave these assurances in a new year message in a statement by his media aide, Turaki Hassan, on Sunday.
"The new year presents an opportunity for stock-taking and a strong resolve to sustain the gains of Nigeria's exit from economic recession," he said.
The Speaker also reiterated the commitment of the National Assembly in passing legislation that would better a lot of the people, especially in areas of economy and security.
He added, "Improvement of Nigeria's economy, security and welfare of Nigerians must remain our priority in the new year.
"As a people, we must continue to imbibe the spirit of togetherness and love for one another. We must also support government at all levels by contributing our quota in the generation of wealth and alleviation of poverty in the land.
"Although employment generation and wealth creation remain priorities of our APC led administration in its change agenda, it is imperative for us to create more employment opportunities for our youths and women in order to underscore our drive for economic recovery and growth."
While commending the resilience and determination of the citizens despite the challenges, Dogara, however, charged Nigerians to draw on the lessons learned in the outgoing year.
This he noted would help in strengthening the bonds of unity, solidarity, and peace within the populace.
In a similar way, his Deputy, Honourable Lasun Yussuff cited peace and harmony as key ingredients for the development of the country.
Mr Yusuff appealed to Nigerians to be patient with the Muhammadu Buhari-led administration in addressing some of the nation's problems.
According to his Chief Press Secretary, Mr Wole Oladimeji, the Deputy Speaker said the leadership of the National Assembly is working with the executive in ensuring that 2018 is better.