Fuel Crisis: Rewane Asks FG To Sell Refineries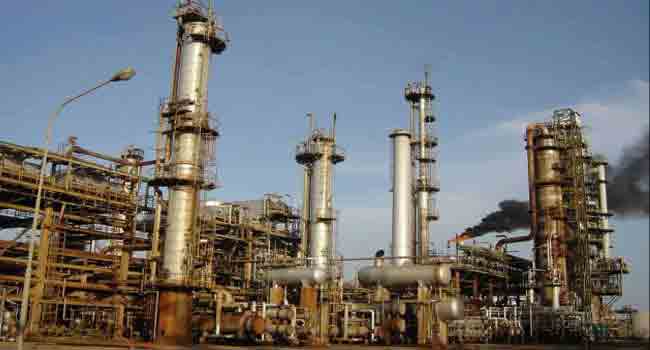 Economist and Chief Executive Officer of Financial Derivatives Company, Mr Bismark Rewane, has asked the Federal Government to sell Nigeria's refinery and adopt a pricing mechanism that works for private investors.
Mr Rewane made the call on Sunday during an appearance on Channels Television's special End of the Year Programme, after explaining that repeated efforts to maintain and turn the fortunes of the refineries around have failed.
Over the years, there have been calls for the privatisation of the refineries, but the calls have often been countered by some others.
Mr Rewane, who noted that the calls had continued when the current administration came to power, said, "Three years later, we are looking at it and they are not performing. So, I'm hoping that the President in discussing the issue tomorrow will accept that one of the solutions is to sell those refineries off and stop playing around with these suboptimal solutions. Let us have solutions that work."
Stressing that companies in the telecoms sector are performing well, Mr Rewane said, "If we did the same thing for petroleum refining just like the NLNG, then we'll begin to see solutions.
"For now, we have to accept that because there is hoarding (one), and because everyone is afraid – people that normally fill their tanks up to 25 percent are filling 100 percent, the demand (for fuel) has more than doubled.
"It will take some time before the confidence is restored and all that. So, it is part of the problem that we have and it is a perennial problem so we have to solve it with a broad solution. The way I see it, sell off those refineries, encourage Dangote refinery to 'fast forward' and then more than anything else have a price mechanism that works.
"There is no queue in Cotonou, there is no queue in Lome and they don't have refineries. So, it is a perception and market problem. We need to have the pricing right, and if you know you are going to subsidise it, then pay the subsidies at the right time so that everybody is happy and they can do things."