Working Refineries Solution To Fuel Crisis, Says Kachikwu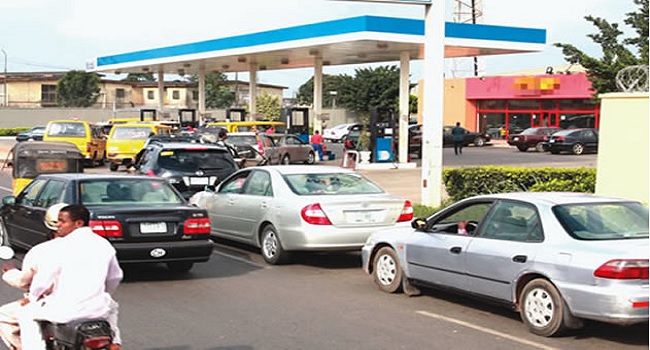 The Minister of State for Petroleum Resources, Dr Ibe Kachikwu, believes the major solution to the fuel scarcity challenges in the country is for Nigeria to fix its refineries.
Kachikwu gave the recommendation on Thursday during a public hearing convened by the Senate to investigate the fuel scarcity that hit the nation in the last few weeks.
READ ALSO: Senate Interrupts Recess, Summons Kachikwu, NNPC Boss Over Fuel Crisis
He emphasised that Nigeria cannot run away from the fact that working refineries would go a long way to resolve fuel crisis and prevent further occurrence of the hardship the people faced during Christmas and New Year celebrations.
The minister, however, informed the lawmakers that the Ministry of Petroleum and relevant agencies were looking at an 18-month emergency period when they would need to address the pricing issue of the products which was at the centre of the recent fuel crisis.
According to him, the difference between the 170/171 naira landing cost of Premium Motor Spirit (PMS), also known as petrol, and the 145 naira actual cost needs to be addressed.
Kachikwu opined that the difference made the importers of petroleum products to hands off from the importation of fuel as they felt they were not making profit.
He, however, proposed solutions to address such gaps and further recommended some models to address the pricing issues.
One of the recommendations was working with the Central Bank of Nigeria (CBN) to fix an exchange rate of N204 to a dollar for importers, which will enable them to sell petrol at N145.
The other was the 'plural pricing system' which will enable NNPC stations to continue to sell petrol at N145 while private importers sell at a price profitable to them.
Senate President Bukola Saraki had directed the Senate Committee on Petroleum Resources (Downstream) to cut short its recess and urgently convene a meeting with stakeholders in the petroleum industry.
Dr Saraki gave the order in December 2017 in a bid to find a lasting solution to the fuel crisis and the untold hardship it was unleashing on innocent Nigerians.
Those present at the meeting are members of the Senate Committee, the Group Managing Director of the Nigerian National Petroleum Corporation (NNPC), Dr Maikanti Baru, as well as representatives of trade unions in the oil and gas sector among others.