Benue Killings Product Of Policy, Operational Failure – Nyiam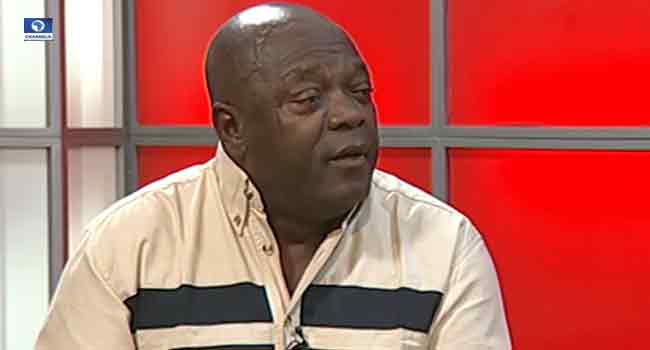 A retired Army Colonel, Tony Nyiam, has attributed the killings that left dozens of people dead in Benue State to the product of failure at the operational and policy levels on the part of the government.
The security expert said this on Monday during his appearance on Channels Television's Sunrise Daily.
READ ALSO: Suspected Herdsmen Kill 11 Persons In Fresh Benue Attack
"There is a failure at both the policy and operational levels," Mr Nyiam said.
"At the policy level, you cannot use police action against sophisticated armed invaders of one's community."
The security expert was also shocked at the deployment of police personnel to quell the violence in the state.
He compared the killings in Benue to the recent attacks in Rivers State which also left many people dead.
According to him, soldiers were deployed to track down the said mastermind of the killings, one notorious cultist and kidnap kingpin, Johnson Igwedibia, who is also was known as Don Waney.
Nyiam further recalled that troops were also deployed to tackle the threat posed by a secessionist group – the Indigenous Peoples of Biafra in Abia State.
"There are double standards that we see here. Today, the cultist guy in Rivers has been killed by the military because the military (troops) were sent in.
"Why will President Muhammadu Buhari send police to Benue, why not the military? When it was the case of the militants, soldiers were sent. When it was the case of IPOB, soldiers were sent.
"In the case of sophisticatedly armed invaders, mainly as said by the Kano State Governor (Abdullahi Ganduje) as foreigners, you send police, that is pure double-standard," he said.
Earlier, the Inspector General of Police, Mr Ibrahim Idris, met with President Buhari last week, after which he blamed the killings on communal misunderstandings in the affected communities.
The retired military officer, however, faulted the police boss' remarks and likened the killings to violent assault and invasion of the affected communities.
He further recommended that the military should be urgently deployed in the troubled parts of the state to prevent a reoccurrence of the ugly incidents.