We Warned Ortom Not To Proscribe Open Grazing 'Overnight' – Miyetti Allah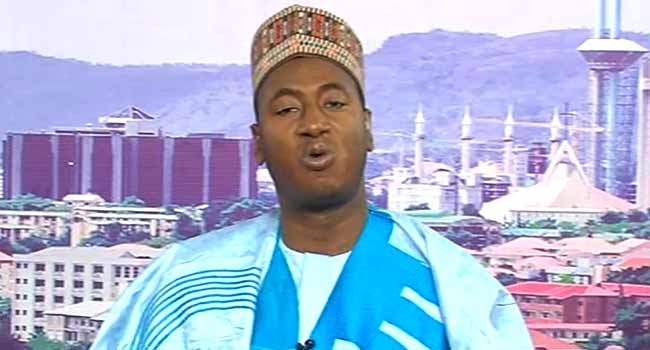 The Miyetti Allah Kautal Hore Association says it had earlier warned the Benue State government against the anti-open grazing law in the state.
Secretary of the group, Mr Saleh Alhassan, who said this on Thursday during his appearance on Sunrise Daily, also distanced the association from the recent killings in the state.
According to him, the group had warned Governor Samuel Ortom against urgently banning open grazing in Benue as it would generate a lot of confusion.
We told him (Ortom) that look, you can't go by that way," Alhassan said. "The reality is that you cannot proscribe pastoralism overnight; is going to be a process that has to encompass policies and programmes that would take a period of time."
"We have written to the government of Benue State, we have written to all the relevant security agencies, telling them why we are opposed to this law. But what His Excellency Governor Ortom did was to dismiss our organisation, claiming we don't have members in Benue," he added.
The group's secretary described the law as 'apartheid', saying it was targeted at ousting the members of Miyetti Allah Kautal Hore from Benue.
He also alleged that the law was politically motivated, stressing that the governor has no power to make any law banning herders in the Benue valley.
"What we are saying is that when His Excellency Governor Ortom wanted to create this apartheid law to chase out the pastoralists from Benue valley, who did he consult?" Alhassan questioned.
"If you look at the piece of legislation, it is entirely politically motivated. First and foremost, you cannot create laws that are at variance with the 1999 Constitution as amended.
"On the international rules that transcend Benue State's, Ortom has no right to decree against access to pastoral resources (land and water) in the Benue valley. The river Benue doesn't belong to the governor," he noted.
The group further challenged the governor to come out with evidence to back his allegations that they masterminded the recent killings in Benue.
They also maintained that Miyetti Allah Kautal Hore is a 'peace-loving organisation' that would never support any form of violence and asked the security agencies to arrest any armed herdsmen.
On how the government can tackle some of their plights, Alhassan said, :We want a national policy that will address the challenges that are facing the pastoralists in Nigeria.
"The Benue case is not an isolated case, we are talking about conflicts. We have to be holistic in addressing these problems that are facing the pastoralists and farmers' conflicts that are in this country."