2018 Athletics Championship: Okowa Says Delta Is Ready To Host Africa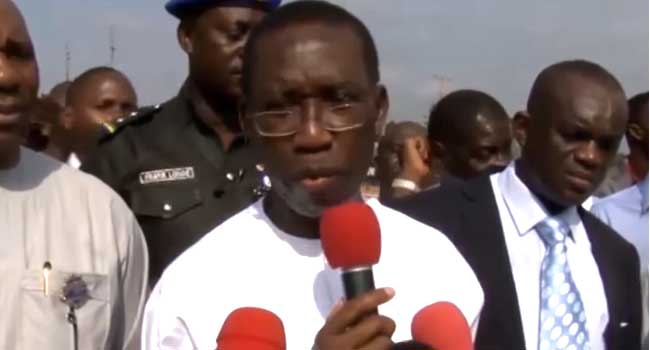 The Governor of Delta State, Ifeanyi Okowa, has confirmed that the state is ready to host the 2018 edition of African Senior Athletics Championship.
Okowa said this while inspecting the 22, 000 sitting capacity Stephen Keshi stadium in Asaba.
The stadium which is being reconstructed is expected to be used for the championship. He gave assurance that the stadium would be ready for the championship billed to take place in August 2018.
READ ALSO: 106-Year-Old French Cyclist Finally Retires
"We are ready to host Africa because the championship will make people from different parts of Africa to gather in our state. The benefits of hosting the championship cannot be quantified. Sports is a unifying factor all over the world and that unity, peace and love for one another will be celebrated during the championship," Governor Okowa said.
He applauded the contractors for a job well done, adding that the contractor is working to deliver the job to international standards
"What you are witnessing is the reconstruction of the stadium, it was redesigned to accommodate nine lanes and I am satisfied with the level of work done so far," he said.
Governor Okowa accompanied by top officials of the state's Sports Commission was shown round the facilities by the Former President of Athletics Federation of Nigeria and the Chairman of the local organising committee (LOC) for the championship, Solomon Ogba.
Some of the facilities still under construction and inspected by the governor includes grassing for the field, construction of the tartan tracks, the VIP lounges, training areas, swimming pool, among others.