Lassa Fever Resurfaces In Nasarawa, Kills One Person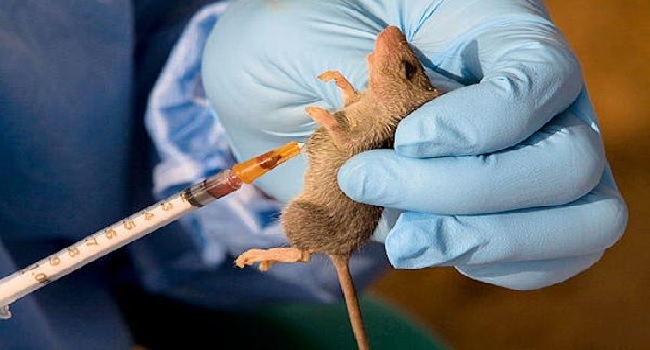 Lassa Fever has resurfaced in Nasarawa State, killing one person out of the 15 suspected cases receiving attention at the Federal Medical Centre, Keffi.
Director of Public Health of the State Ministry of Health, Dr Ibrahim Adamu, confirmed this to Channels Television on Friday in Lafia, the state capital.
Dr Adamu also said relatives of the deceased have all been tested and are under surveillance.
He said, "For the past two months, we have had a couple of suspected cases of Lassa fever in Nasarawa State and all of them turned out negative.
"We have screened about fifteen people and all of them are negative except for one that we made a diagnosis posthumously as a positive case.
"So out of all the fifteen cases that we suspected only one was confirmed to have Lassa fever and that was the patient that was attended to at the Federal Medical Centre in Keffi."
Adamu also reiterated the administration of the state government in containing the spread of the disease.
This, he explained, has led to sensitisation campaigns in notable media houses for the residents of the state to take some precautionary steps.
Adamu added, "Nasarawa state is Lassa fever endemic. We know we have attacks of Lassa fever so at all times we do sensitisation activities by putting the radio and television jingles in the media houses and also sensitisation workshops for the health workers.
"We have also prepositioned the drugs that we use for the treatment of the disease and the personal protective equipment (PPE) for the health workers to wear in order to attend to the patients.
We have also try to inform and encourage the communities to maintain a high level of personal and environmental hygiene to have a rat-proof environment so as to do away with rats as much as they can, cover their food in rat-proof containers.
"Those are the measures that we have put in place and they are ongoing", he said.
More to follow…