Police Rescue Four Abducted Expatriates In Kaduna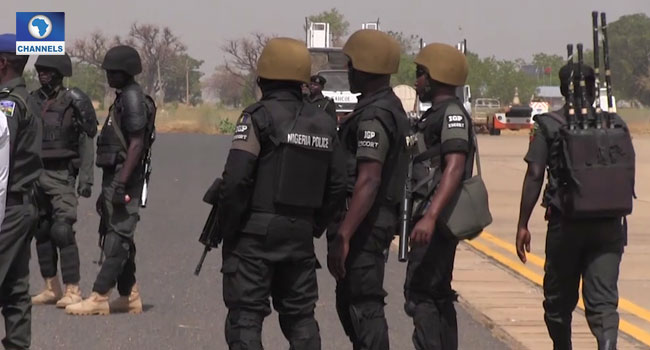 The four Americans and Canadians that were abducted by on Tuesday by gunmen suspected to be kidnappers have been released.
Confirming the development to journalists on Saturday, State Commissioner of Police, Mr Agyole Abeh said the foreigners were rescued by the police at Jere area in Kagarko Local Government Area the state.
The police boss also added that one suspect has been arrested in connection with the abduction of the four expatriates.
Giving a narrative on how the rescue mission was initiated, CP Abeh explained that the kidnapped foreign businessmen were freed inside a Bush at about 6 am on Saturday morning.
The development followed a massive manhunt of their abductors by men of the command and the Inspector General of Police Special Anti-Kidnapping Squad.
He also gave the assurance that the police were on the trail of the remaining suspects with a view to arresting them and bring them to justice.
The breakthrough recorded by a joint operation comes three days after the foreigners were executing a solar power project in Kafanchan before the incident took place in Kagarko Local Government Area of the state.
Police State Spokesmen, Mr Mukhtar Aliyu, had earlier said the gunmen ambushed a vehicle conveying the non-nationals along the Jere-Kargao Road on Tuesday night while they were returning to Abuja from Kafanchan.
He added that two policemen who were attached to the vehicle were shot dead during an exchange of gunfire with the kidnappers who later took away the foreigners to an unknown destination.