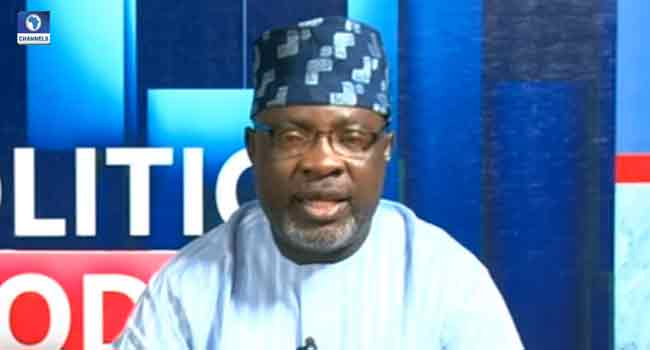 About three years after being defeated by the All Progressives Congress (APC), the Peoples Democratic Party remains the only relevant party in Nigeria's political sphere, the National Publicity Secretary of the party, Kola Ologbondiyan, has said.
Ologbondiyan said this on Thursday when he appeared as a guest on Channels Television's Politics Today.
"PDP remains the only relevant party in our polity today," he said while refuting claims that the party feared a possible coalition ahead of the 2019 general elections.
This comes two days after former President Olusegun Obasanjo advised President Muhammadu Buhari not to seek a second term in office.
In a scathing statement, Obasanjo told the President not to toy with the patience of Nigerians and urged him to in a dignified way dismount from the horse (seat of power).
But the PDP's spokesman is of the view that his party cannot be compared with the APC.
According to him, his party has requisite experience of almost two decades that could be put to bear in revive Africa's most populous nations of the numerous woes bedeviling the country.
In view of this, he appealed to Nigerians to give them a second chance as the party had learned from its past mistakes, which led to its defeat in 2015.
He added, "Having learned from its mistakes, it is offering itself to Nigerians and it has assured Nigerians that it would present to them credible candidates that understand Nigeria from which Nigerians can elect to govern them between 2019 to 2023."
While supporting the former leader that Buhari should join the league of former Nigerian leaders, the party strongly kicked against the idea of forming a coalition of some other parties.
"It would be absolutely misplaced to draw a conclusion that we should begin to create a new party today. Is that going to help our polity? It is not going to strengthen our democracy and that is the position of the Peoples Democratic Party," he said.