Nigeria Has Potentials To Attract Medical Tourism, Says Health Minister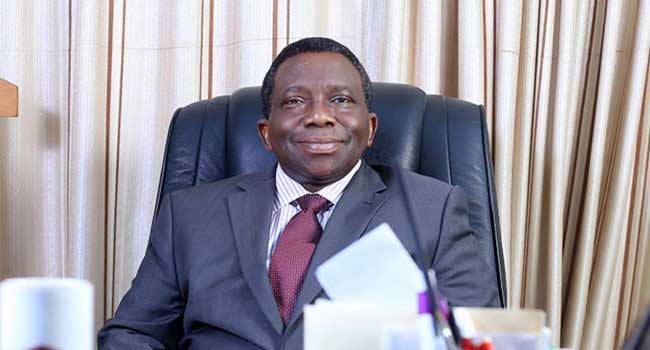 The Minister of Health, Professor Issac Adewole, has said the health sector in Nigeria has the potential to attract medical tourism in different fields of medicine.
Mr Adewole said this while addressing journalists at the Federal Medical centre, Umuahia on Friday, when he visited some kidney transplant patients who were recuperating after a successful operation.
He expressed optimism that the medical feat could bring about a rapid turnaround in the health sector and therefore, called on all and sundry to support the renal transplant program.
The surgery was the second phase of the kidney transplant involving two donors and two recipients at the Federal Medical Medical Centre, Umuahia.
One of the visiting United States volunteer renal surgeon, Hamish Mustapha, who took part in the surgery alongside the FMC renal team expressed optimism that the programme would be sustained.
"We are planning to commence surgery on another donor and another transplant and after that, we will continue teaching and creating a protocol, making sure we have the right list of equipment and steps to take to replicate the procedure in the future without us being here, so that this hospital can do it and perform the transplant on their own.
"This is a good opportunity to start that dream and the foundation to start the transplant program in many different developing countries in the world," he said.
Professor Adewole also commended the team's effort adding that such feat would instill confidence in the people.
"We need to celebrate this feat, ordinarily, people go abroad to spend 10 to 15 million naira to get this transplant, so if it can be done here why will we not celebrate it and encourage them.
"We can also instill confidence in our people that this transplant can be done here, using the media and even the people who have gone through it, so all of us must work together, it is not just the Federal Government alone.
"If we can do it here, we can even revise tourism, there is absolutely no reason why someone from Togo, Niger and other countries cannot come here for surgery and transplant and we will conserve money and create wealth."
Adewole also commissioned the Tuberculosis Drug Resistant Treatment Centre to treat those that have low resistant to tuberculosis.