Sultan, Ooni Are My Fathers, Wike Says As He Hosts Traditional Rulers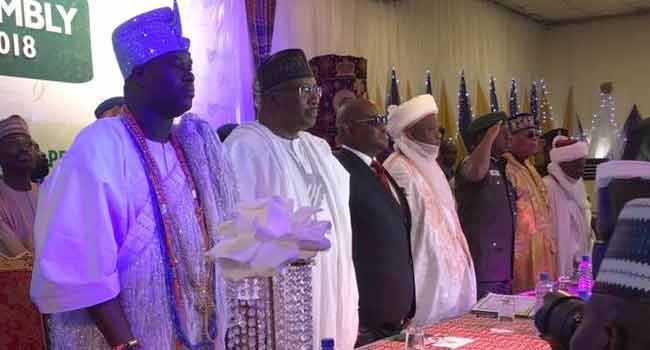 Governor Nyesom Wike of Rivers state has hailed the National Council of Traditional Rulers of Nigeria stating that the Ooni of Ife, Adeyeye Ogunwusi and Sultan of Sokoto, Alhaji Sa'ad Abubakar are his father.
The National Council of Traditional Rulers Council Of Nigeria which is co-chaired by the holding its 9th General Assembly at Port Harcourt in Rivers State.
Governor Wike on Monday while hosting the traditional rulers promised to always partner with the traditional institutions.
He said this partnership is needed to move the country in the direction of Nigeria's non-negotiable unity.
"The Sultan and Ooni are my fathers. We are so grateful to be the State you have chosen to host this historic national event which is the 9th General Assembly of The National Council of Traditional Rulers of Nigeria.
"For us in Rivers state, the unity of Nigeria is very imperative and it remains non-negotiable. It is too important to be toyed with. That is why we will always partner with our traditional rulers as we have been doing," he said.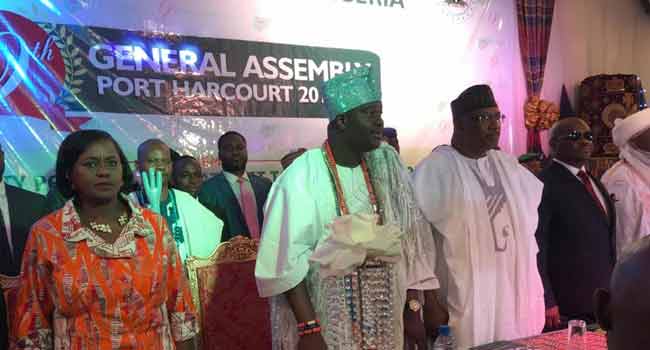 Speaking on behalf of the visiting monarchs, a Co-chairman of National Traditional Rulers Council Of Nigeria, the Ooni of Ile-Ife who is also the Chairman of the Southern Nigeria Traditional Rulers Council appreciated the Governor and the people of Rivers state for hosting them at this period which he said is a very crucial time in the country when unity must be the collective watchword.
"We thank you Mr Governor and your team for hosting the Nigerian traditional rulers who have come from all parts of the country to discuss on how to join hands with government for the unity and progress of Nigeria.
"We are here to see how best we can further cement our togetherness across all the districts within the North and South of the country because unity is all we need. As matter of fact, our first demand is unity, our second demand is unity and our third demand is unity," Ooni Ogunwusi said.
He added that the traditional rulers are the closest to the grassroots.
"We can not fold our arms, we must work together and join forces with the government," he added as he called for joint support of Nigerin leaders to bring about progress.