NNPC To Distribute Two Cargoes Of Petrol Daily In February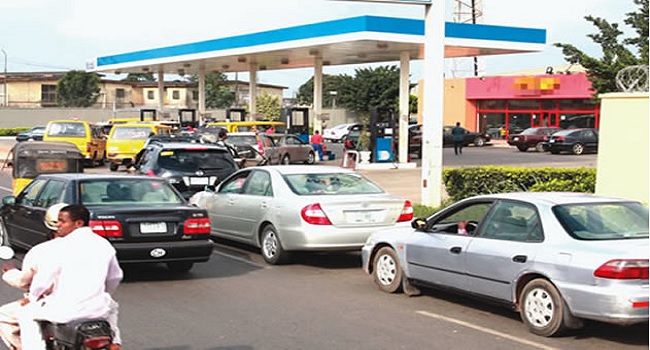 The Nigerian National Petroleum Corporation (NNPC) says it has programmed to bring in two cargoes of petrol per day for the rest of February to boost supply.
NNPC Group General Manager, Group Public Affairs Division, Mr Ndu Ughamadu, disclosed this in a statement issued by him on Thursday in Abuja.
He said the decision was part of the measures taken to keep Nigeria wet with petrol and eradicate the fuel queues that have resurfaced in some cities.
According to Ughamadu, each of the two cargoes is 50 million litres, making a total of 100 million litres that will be brought in per day for the rest of the month to increase supply and replenish strategic reserves.
In a bid to enhance fuel supply, he revealed that 45 million litres of petrol were discharged from ships into jetties across the country on Wednesday.
"Prior to the fresh 45 million litres discharge, there were 324 million litres of petrol on land and 432 million litres in marine storage, making a total of 756 million litres – enough to last for 22 days at 35 million daily consumption rate," the statement said.
The jetties that received the 45 million litres shipments include Nacj, Apapa; Bop, Apapa; Techo Jetty, Lagos; Dutchess, Oghara; Vine Jetty, Calabar; Chipet Jetty, Lagos; and ECM Jetty, Calabar.
The NNPC spokesman also revealed steps taken by the corporation to ensure efficient distribution of petrol to depots in the hinterland.
In addition to massive trucking arrangement already in place, he said the Nigerian Pipeline and Storage Company (NPSC), a midstream subsidiary of the NNPC, has been mandated to fix relevant pipelines to facilitate seamless pumping.
The corporation has assured Nigerians that with the measures in place, the fuel queues being experienced in some cities would soon be a thing of the past.