Buhari Renews Commitment To Fighting Corruption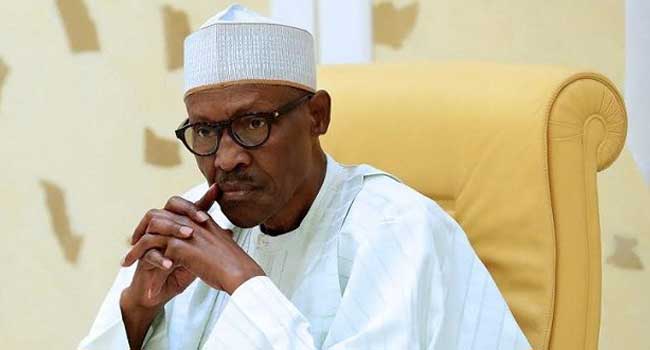 President Muhammadu Buhari has said that the fight against the culture of pilfering public funds would be prolonged.
He said that the system will require a new orientation by repositioning the entire educational system.
"I am pleased that the African Union has spoken out boldly against corruption and appreciated the work that we are doing here,''
The President made this known when he received the Letter of Credence of Apostolic Nuncio of the Holy See to Nigeria, Most Rev. Archbishop Antonio Guido Filipazzi, at the State House in Abuja.
In his remarks, the Archbishop Filipazzi said the Holy Father, Pope Francis, had taken a keen interest in the fight against terrorism, corruption and reviving of the Nigerian economy.
"Mr President, the Holy Father, sends his warm greetings and he is keen to denounce corruption everywhere,'' he added.
The Apostolic Nuncio said he had travelled to the North East and was pleased with the efforts of the Nigerian Army in tackling the insurgents, and recovering some of the earlier lost grounds.
It will be recalled that the President during his visit to Addis Ababa to attend the AU summit described corruption as one of the greatest evils of our time.
The President said this while formally launching the African Anti-Corruption Year 2018 at the opening ceremony of the 30th Ordinary Session of the Assembly of Heads of State and Government of the African Union (AU) in the Ethiopian capital.
READ ALSO: Corruption Is One Of The Greatest Evils Of Our Time – Buhari
"Corruption is indeed one of the greatest evils of our time," he declared in a statement signed by his Senior Special Assistant to on Media and Publicity, Mr Garba Shehu.
"Corruption rewards those who do not play by the rules and also creates a system of distortion and diversion, thereby destroying all efforts at constructive, just and fair governance."
Being the champion of the theme of the 30th AU Summit, namely, "Winning the Fight against Corruption: A Sustainable Path to Africa's Transformation," President Buhari thanked the African leaders for entrusting him with such a noble responsibility.
He also pledged to do his best "to ensure that the anti-corruption agenda will receive the attention it deserves and make the impact we all hope for, during 2018 and beyond."