Era Of Boko Haram Is Ending, Says Buhari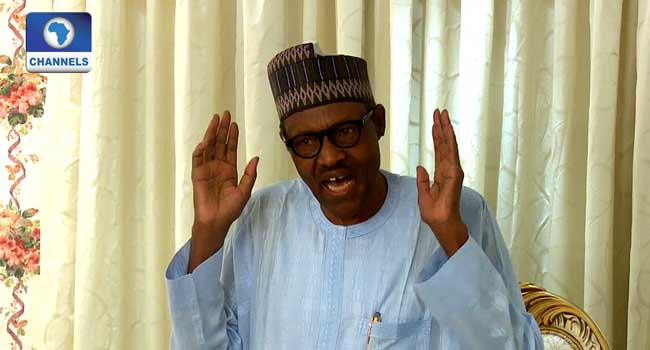 The President is confident that the era of Boko Haram terrorism is coming to an end, as a result of the insurgents' narrowing recruitment base.
President Muhammadu Buhari, voiced out his optimism on Tuesday in Abuja while receiving the Letter of Credence of Apostolic Nuncio of the Vatican to Nigeria, Archbishop Antonio Guido Filipazzi, at the State House.
According to President Buhari, the terrorist group has lost its appeal in its initial strongholds, coupled with a sustained onslaught by the Nigerian Army.
The hopes for a speedy end to the counter-insurgency wars are contained in a statement from the Presidential Spokesman, Femi Adesina.
"You can't indoctrinate people who are below the age of 14 years and blow up churches, mosques, markets and you keep shouting God is great.
"It is either you don't know what you are saying, or you simply don't care or believe what you are saying.
"It is part of our success story that Boko Haram is finding it more difficult to recruit people".
President Buhari, described the Catholic Church as a strong partner in Nigeria's development, in view of its significant contributions to the development of the educational and health system of the country.