Senate Directs MDAs To Submit Budget Proposals In One Week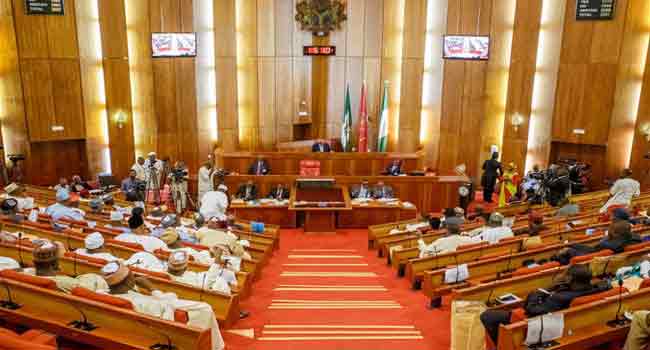 The Senate has given Ministries Departments and Agencies (MDA) one-week ultimatum to submit details of their 2018 budget proposals or risk sanctions.
The Upper Chamber gave the ultimatum after Senate Leader, Ahmed Lawan, raised a point of order informing the Senate that out of 64 government agencies, only one has submitted details of its 2018 budget proposal.
Responding to the point of order, the Senate President, Dr Bukola Saraki, says he is disappointed that despite efforts by the President's aide on National Assembly matters, agencies are yet to submit their 2018 budget details to Parliament.