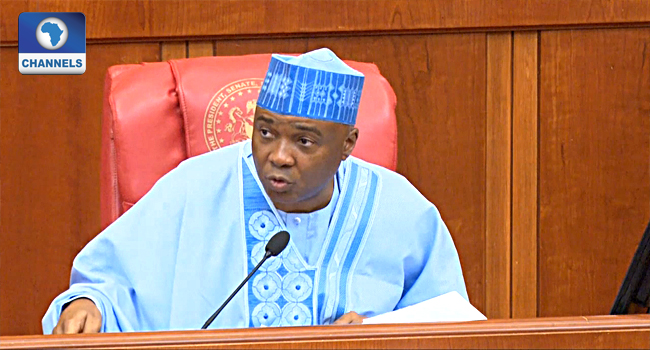 The Senate President, Dr Bukola Saraki, has commended the support of the State Houses of Assembly to the constitution review amendments that were passed by the National Assembly.
In a series of tweets on Monday, the senator was excited that 25 out of 36 State Assemblies had voted on the amendments passed by NASS last year.
"I am excited about the news that 25 out of 36 States have voted on the Constitution Review amendments that the 8th National Assembly passed in 2017," he said.
"In 2015, when we first started the ambitious process to review the 1999 Constitution of the Federal Republic of Nigeria, we never could have imagined the level of support and participation that we would get from all of you — everyday Nigerians, members of the civil society, and political actors across the country.
"I am very encouraged for the next phase of this process. Well done to the Members of our State Houses of Assembly," the Senate President added.
According to Dr Saraki, this is why the passage of the constitution review amendments in 25 states across the country is a pat on the back of legislators at both the Federal and State levels.
He added that the passage has proven that with the right vision and follow-through, "we can achieve anything as a nation."
"Make no mistake, this is another promise kept by the 8th National Assembly, and it further demonstrates that despite our differences, politicians from various walks of life and various parties can still come together to get things done.
"Moving forward, I cannot wait to receive the constitution review documents at the National Assembly, so that we can move forward with the process of getting them assented and cemented in the laws of our great Federal Republic," he added.
The Senate President recalled that both the Nigerian Senate and the House of Representatives have set up a joint committee to review the constitution review amendments, which did not scale through initially.
He said the NASS was, however, encouraged with the level of collaboration it has gotten from the State Assemblies throughout the process.