Edo Govt Seeks Jail Term For Perpetrators Of Violence Against Children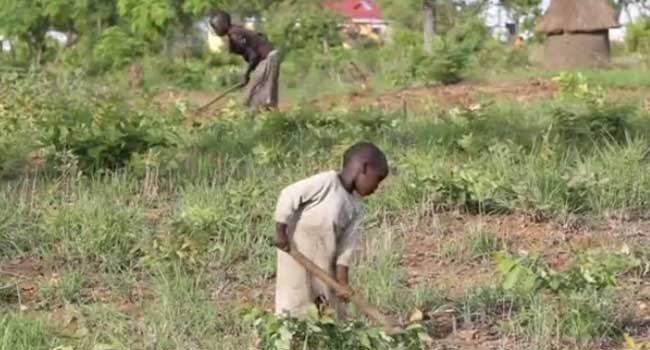 To halt the incidence of violence against children in the state, the Edo State Government is seeking jail term for those who carry out violence against children.
The state government is therefore set to launch a policy document that stipulates jail terms for perpetrators of any form of violence against children.
This was revealed by the wife of Edo State Governor, Mrs Betsy Obaseki.
She said this during a rally organised by the state government to raise public awareness and garner support to end all forms of violence against children.
According to her, Edo State Government prioritises the place of children in the society.
Represented by Special Adviser to the Governor on Gender, Efosa Uyigwe, Mrs Obaseki said the state government to successfully achieve this fight against violation of the rights of children need support by parents, religious, traditional and civil society leaders.
"It is sad that children are violated in places where they ought to be protected. These places include schools, churches, and homes. We must work with the state government to stop all forms of violence against children. The best way to put an end to this practice is to raise awareness to halt the practice," she said.
Commissioner for Women Affairs and Social Development, Mrs. Magdalene Ohenhen also at the event urged parents and other stakeholders to support government's campaign.
"Government will no longer tolerate any form of violence against children in the state. Any individual found culpable to have carried out any form of violence against children in the state risks a jail term.
"Children should be encouraged to be the best they can. This will enable them to contribute to the development of the state and country," she said.
Ohenhen said that the state government led by Governor Obaseki will fully implement the laws against the abuse of children, adding that this will enable the state government to halt the use of children for hawking; sexual molestation and other forms of violence.