News Of Missing Yobe Schoolgirls Shocking – PDP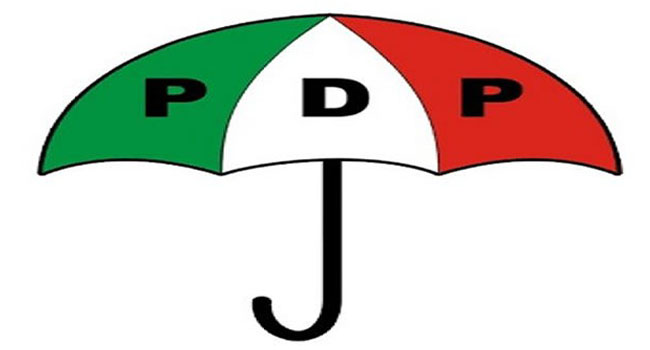 The Peoples Democratic Party (PDP) has described the reports of missing schoolgirls from the Government Girls Science Technical College (GGSTC) located in Dapchi, Bursari Local Government area of Yobe State as shocking.
The Party said the report is disturbing coupled with the conflicting reports on the whereabouts of the schoolgirls.
"The Peoples Democratic Party (PDP) is shocked by reports that 94 Nigerian female students have been declared missing after insurgents attacked the Girls Secondary School Dapchi, Yobe state on Tuesday.
"Indeed, we are very disturbed by this ugly development especially given the conflicting reports on the whereabouts of these innocent girls," the PDP said in a statement.
READ ALSO: Over 50 Schoolgirls Missing After Boko Haram Attack – Yobe Govt 
Missing Yobe Schoolgirls: Buhari Orders Military To Take Charge
The party in the statement which was signed by its National Publicity Secretary, Kola Olagbondinyan, and made available to Channels Television on Wednesday said safety and wellbeing of Nigerians are very important to the PDP.
"Our party restates that the life, safety and well-being of all Nigerians remain of paramount importance to us and we, therefore, insist that all efforts must be exerted to find these students," the statement read in part.
The PDP also charged the Inspector General of Police (IGP) to immediately unravel the situation and recover the missing children.