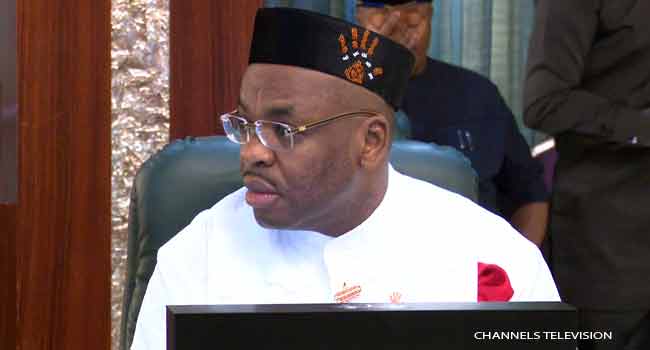 Governor of Akwa Ibom state, Mr Udom Emmanuel, has signed the 2018 Appropriation Bill of N646.65 billion – 0.74% lower than the original proposal of N651.50 billion earlier presented to the state House of Assembly.
The Bill which had earlier been pass into law last week was signed by the Governor at a brief ceremony at the Executive Council Chamber of the Government House, Uyo the state capital.
According to the budget, N43.1 billion is being allotted to capital expenditure and N94.6 billion for recurrent expenditure while consolidated fund charges stand at N120.8 billion.
In his remarks, Governor Emmanuel thanked the House and the Committee On Finance And Appropriation, for the robust deliberations which he said resulted in the speedy passage of the budget.
He, therefore, gave the assurance that his administration will ensure full implementation of the budget.
"I must commend the leadership of the House of Assembly and the Committee on Finance and Appropriation for the robust engagement of stakeholders which led to the timely passage of the budget.
"Let me also thank the MDAS (Ministries, Departments and Agencies) for their contributions to the success of the entire exercise and I assure you that as a government, we will do our best to ensure full implementation of the budget".