You Cannot Censor The Media, PDP Tells FG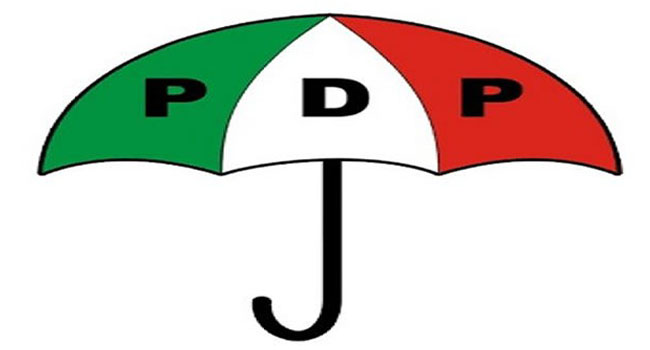 The opposition Peoples Democratic Party (PDP) has taken a swipe at the Federal Government over what it perceives as an attempt to censor the media.
PDP National Publicity Secretary, Kola Ologbondiyan, in a statement on Thursday faulted the Minister of Information and Culture, Mr Lai Mohammed, who briefed journalists on the government's achievements so far.
"APC's attempt to gag the media is pathetic, as no amount of censorship or bandying of false figures would stop Nigerians from reflecting on the real state of affairs in our country today," he said while criticising the ruling All Progressives Congress (APC).
Ologbondiyan believes President Muhammadu Buhari's government seems to have dashed the expectations of numerous Nigerians.
He claimed that the minister gave "unverifiable statistics" of the government's achievements when he received a team of journalists on Tuesday in Abuja.
The PDP spokesman noted that the purported failures of the Federal Government must not be downplayed by censoring the media.
"Nigerians know that the APC has failed and that the Buhari-led Presidency is directly responsible for the collapse of our economy, which was thriving under the PDP.
"They know that the torrents started buffeting the nation from May 29, 2015, and no amount of propaganda and futile efforts to censor the media by the APC will change the facts," Ologbondiyan said.
The statement read further: "While we note the minister's snap that the media should contextualise their reporting, we ask; how else should the media contextualise the sudden collapse of the economy with the naira tumbling from N197/ 1USD in 2015 when PDP handed over power, to N360-N400/ 1USD, without placing the blame at the doorsteps of President Muhammadu Buhari and his dysfunctional APC?
"How else should the media contextualise the fact that under the Buhari Government, over 8 million Nigerians lost their jobs between 2016 to 2017; 16 million were unemployed, 18 million more were underemployed, while another 27.44 million refused to work in 2016 for various reasons related to frustration in the polity?"
The PDP further reiterated that the government should accept its failures and seek help from well-meaning Nigerians.