Inter's Milan's Chinese Owners Dismiss Financial Crisis Claims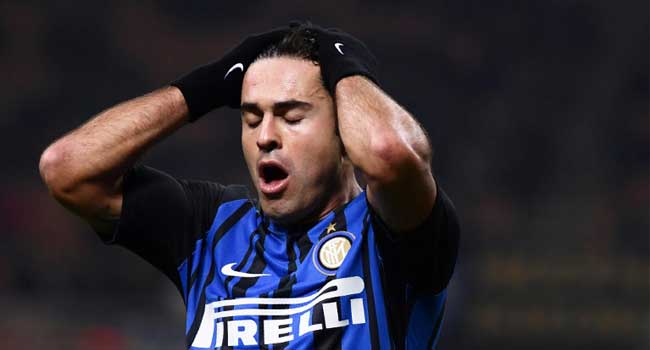 Chinese-owned Italian club Inter Milan on Thursday dismissed reports that their finances were in such disarray they should be demoted from Serie A.
According to a report in Italian Financial daily, Il Sole 24 Ore, Inter are operating an imbalanced budget.
But in a statement, Inter said reports were "incorrect and misleading as well as harmful to the image of the club, which has fully adhered to Italian law and FIGC regulations."
"Inter Milan would like to make it clear that its consolidated financial statements contain comprehensive data and information as required by the Italian Civil Code and legal and regulatory provisions relating to the financial statements of football clubs."
Chinese businessman Zhang Jindong's Suning group paid nearly 270 million euros for Inter in June last year.
But Il Sole reported that within the last financial year, the club's total debt has risen to 637.56 million euros, which is almost 150 million euros more than the previous year.
A total 208 million euros is owed to banks, it was claimed, while more than 220 million euros needs to be paid back to shareholders
"The club believes it to be of primary importance that laws and regulations on financial statements are adhered to and will take all necessary legal actions to defend itself and its image in order to once again confirm that the financial information contained in the financial statement, explanatory notes and management report is transparent and truthful."
The club are currently fourth in Serie A, 18 points behind leaders Napoli.
AFP