Akwe-Doma's Death Is A Monumental Loss – Al-Makura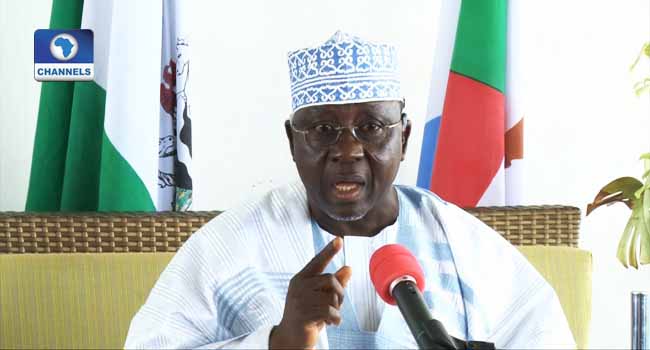 Governor Umaru Al-makura of Nasarawa State has described the death of the immediate past governor of the state, Mr Aliyu Akwe Doma as a monumental loss to the state and the entire country.
His comments were contained in a statement signed by his Chief Press Secretary, Mr Musa Elayo, on Friday, in which he also stated that the elder-statesman was a point of reference for stability, consensus and nation-building.
Al-makura said the vacuum created by the departure of the illustrious leader will be hard to fill.
"He was a dedicated bridge builder and champion of unity, whom through his vast experience and uncommon goodwill has brought peace and prosperity to former Plateau and present-day Nasarawa state where he served as deputy governor and governor respectively.
"As a frontline public servant, he promoted values which enhanced our firm belief in our common humanity as a people with one destiny under God.
"As an architect of unity, he defended and promoted our rich cultural heritage for which he will be greatly missed by all," Almakura stated further.
"We are deeply saddened by this irreparable loss of a great statesman. You are in our thoughts and prayers.
"To say he was a larger than life character would be an understatement and we will always remember him as a great loss," he added.