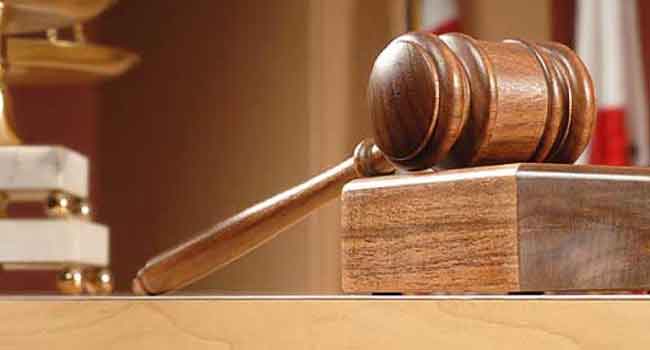 The Katsina State High Court has convicted and sentenced one Sale Elleman to three years imprisonment for offences of criminal breach of trust, cheating, misappropriation, and diversion of funds.
The convict's journey to prison began when the Economic and Financial Crimes Commission (EFCC) received a petition from one Salisu Tambaya who alleged that Elleman, a Bureau de Change (BDC) operator, allegedly induced him in parting with the sum of N13million under the pretext that the money would be invested in the BDC business.
A statement by the EFCC spokesman Wilson Uwujaren on Friday revealed that Justice Abdullahi Yusuf convicted and sentenced Elleman in his ruling on March 8.
The charge read: "That you Saleh Mohammed Elleman between 27th May, to 25th June, 2014, in Katsina within the judicial division of High Court of Justice of Katsina State being entrusted with certain property to wit the sum of N13,000,000.00 by one Salisu Tambaya, committed Criminal Breach of Trust and that you thereby committed an offence punishable under section 312 of the Penal Code".
Upon his arraignment, he pleaded not guilty to the charge.
After diligent prosecution, Justice Yusuf was convinced that the convict was entrusted with the property in question, based on the testimonies of witnesses and the exhibits tendered.
The judge held that "although the accused claimed to have invested the money, there was no evidence as to when the business commenced."
"No any record whatsoever of the purported business transactions provided; it is in evidence that the accused could not give a satisfactory account of the said money," he added.
Justice Yusuf consequently found the accused person guilty and sentenced him to three years imprisonment without an option of fine.
The convict was also ordered to restitute the sum of N12, 200,000 (twelve million two hundred thousand naira) to the complainant.