Delta Flooding: Okowa Asks Residents To Endure Temporary Road Closure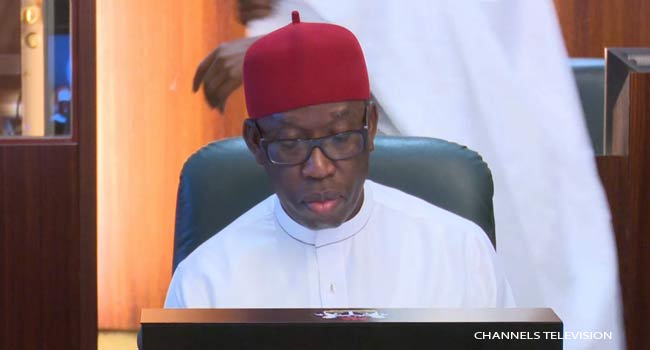 The Delta State Governor, Ifeanyi Okowa, has asked residents to exercise patience over the closure of one of the major roads in the capital city known as the Nnebisi road as construction works are ongoing following a flood incident in the area.
He made the appeal during the inspection of the multiple storm drainage projects around Asaba metropolis while urging the contractors to speed up the pace of work.
Residents say another area that has been seriously hit by the flooding is the Okpanam road.
According to the government, when the Okowa administration assumed office in 2015, the contract for the total rehabilitation and construction of some parts of the road was re-awarded and designed to provide storm-water drainage that will channel water directly to the River Niger.
He, however, appealed to residents to be more patient, giving the assurance that after the completion of the project, issues of flooding in the state capital will be a thing of the past.
"I urge motorists and commuters to be patient as the contractor has shown commitment to open the road within two weeks as envisaged".
Meanwhile earlier, the Asagba of Asaba, Prof. Chike Edozien through his council of chiefs who went on inspection at the airport, commended the governor for the massive construction work going on at the Asaba international airport.
He also pledged his support towards the ongoing efforts to give the state capital a facelift
"This is a great job that we are seeing here, we say a great thank you to his excellency, governor Ifeanyi Okowa for what is happening here.
"Asaba people are peaceful and patient does not mean that we are weak, we have witnessed three democratically elected governors in our state, this administration has not received half of the money others received but, he has done very well," the Asagba said.