Enugu Govt Starts Measles Campaign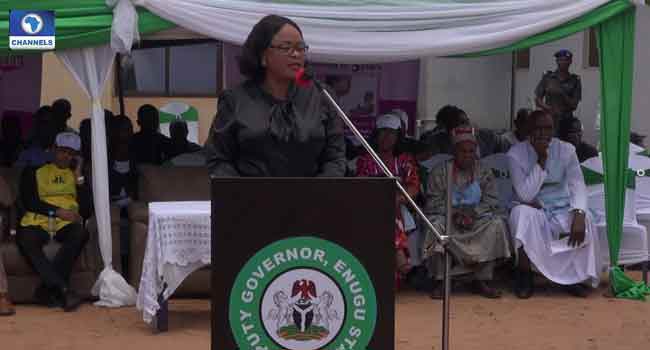 The Enugu State Government has commenced measles campaign in the state as part of its measure to contain the spread of the disease.
Deputy Governor of the state, Mrs Cecilia Ezeilo, explained that the state would continue to partner international donors agencies to ensure successful vaccination and eradication of measles and other diseases in the state.
"This government's love for our children and their welfare has been demonstrated once more by our total support and dedication towards the success of this exercise," she said on Tuesday.
"We will also continue with our free maternal healthcare. The government hereby urges the media to join hands to create awareness about this campaign."
The deputy-governor wants parents to make good use of the opportunity availed them by the state government in vaccinating their children.
She added, "The vaccine is safe and effective and is given at no cost because the government has paid for it.
"This campaign is not a house-to-house event and we urge all to bring out our children to be immunized, even if they have this vaccine before now."
The campaign, targeted at children between the ages of Nine months to Five years, is part of the Ifeanyi Ugwuanyi administration's commitment to ridding the state of measles.
On her part, a representative of the World Health Organisation, Mrs Onyinye Emefiele, assured of medical personnel's presence in health centres across the state and other places children may be found.
Emefiele revealed that the children to be affected were within the range of 59 months down to Nine months
She said, "This year, we are targeting the children between Nine to 59 months. This vaccination campaign will be taking place in all health centres and any place where children may be found.
"Our caregivers should not just be expecting it to take place in only health centres. They may come to the schools, churches, at the palaces.
She further pleaded with parents to make good use of the opportunity provided by the state government.