Melaye's Recall: We'll Proceed In Accordance With Appeal Court Judgement – INEC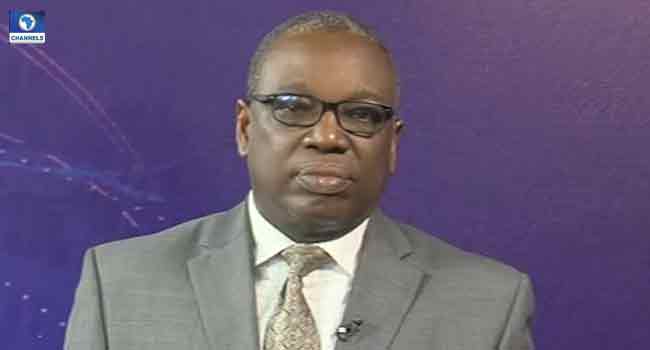 The Independent National Electoral Commission says it will proceed with the process for the recall of Senator Dino Melaye in line with the judgement of the Court of Appeal.
INEC's Director of Publicity and Voter Education, Mr Oluwole Osaze-Uzzi, said this in a telephone interview on Channels Television's Politics Today.
"For now, all legal hurdles as far as we are aware have been removed so the commission should proceed as if the case did not occur."
A trio of Judges, led by Justice Tunde Awotoye, of the appellate court on Friday dismissed the appeal filed by Melaye against the judgment delivered by Justice Nnamdi Dimgba at the Federal High Court in 2017, on grounds that there was no cause of action.
Justice Dimgba had on September 11, 2017, dismissed the suit filed by Senator Melaye, seeking to stop INEC from initiating his recall from the National Assembly.
He held that senator Melaye's complaints were 'hasty, premature and presumptuous" and therefore ordered INEC to go ahead with its planned verification exercise of the 188,588 registered voters who were said to have signed a petition in support of the recall process.
Unsatisfied with Justice Dimgba's judgement, Malaye proceeded to the Appeal Court two days later, arguing that the Federal High Court judge "erred in law" when he validated the petition presented to INEC for his recall.
But the Appeal Court in dismissing the suit on Friday held that the Federal High Court ought not to have entertained Melaye's suit ab initio.
Asked about the specific steps INEC would take in continuing the process based on the judgement, Mr Osaze-Uzzi said the commission would get in touch with Senator Melaye and ask him to give it an agent after which it would conduct a verification exercise for the signatories to the recall petition.
The electoral body will also release a timetable informing Nigerians of every step in the process and the date for each.
"If all the steps are successful, then we will have to go and conduct a referendum," he said.
Senator Melaye has, however, rejected the ruling of the Appeal Court, and will appeal it at the Supreme Court.
After the judgement, he told Channels TV, "Though I walk through the valley of the shadow of death, I fear no evil. The battle to continue to speak the truth and fight for the oppressed civil servants and people of Kogi State is a battle of no retreat, no surrender. Every lie has an expiry date. I shall overcome."