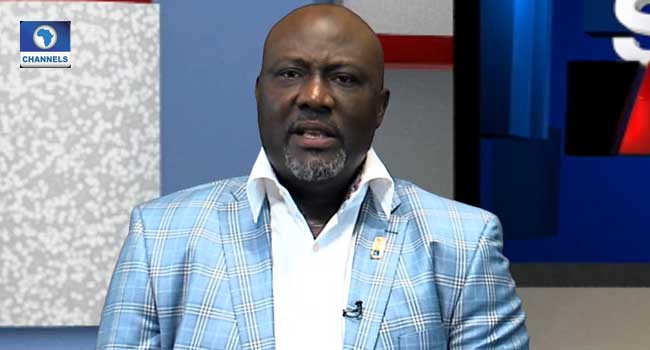 The senator representing Kogi West in the National Assembly, Dino Melaye, has rejected the judgement of an Appeal Court on his recall process by the Independent National Electoral Commission (INEC).
Senator Melaye, who faulted the judgement on Friday hours after it was delivered, vowed to appeal the ruling in the Supreme Court.
Following series of legal tussles between the lawmaker and the electoral body, the Abuja Division of the Court of Appeal cleared the coast for INEC on Friday to continue with the recall process of Senator Melaye.
The nod was given in the lead judgement read by Justice Tunde Awotoye who led two other justices of the appellate court.
The court held that the 90 days stipulated by the Constitution within which a recall process could take place "has no time limitation", stating that the lower court ought not to have entertained Melaye's suit ab initio.
In a unanimous decision, the court dismissed the appeal filed by the lawmaker against the judgment delivered by Justice Nnamdi Dimgba of the Federal High Court in 2017, on grounds that there was no cause of action.
Hours later, Senator Melaye told Channels Television in a telephone interview that he was finalising the process of appealing the judgment at the apex court.
The lawmaker noted that he would not be intimidated by the ruling and that he would continue to fight for the course of justice in Kogi State and the nation in general.
"Though I walk through the valley of the shadow of death, I fear no evil. Every lie has an expiry date. I shall overcome," he said.
"The battle to continue to speak the truth and fight for the oppressed civil servants and people of Kogi State is a battle of no retreat, no surrender," Melaye added.