We Are Closing In On Dapchi Schoolgirls, Says FG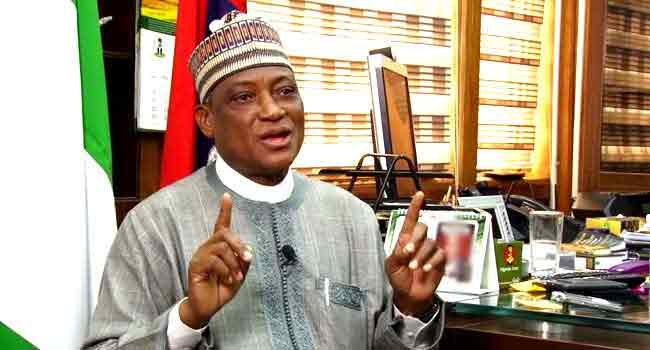 The Federal Government has assured Nigerians that all the Dapchi schoolgirls abducted by Boko Haram terrorists will soon regain their freedom, as the military is already closing in on them.
The Minister of Defence, Mansur Dan-Ali, gave the assurance during an interview on Dateline Abuja, a Channels Television's programme which aired on Saturday.
"It can be earlier; maybe a week, it can be two weeks, but we are on it, and I'm telling you with all sense of sincerity that we are closing in on them," he said when asked to give a time frame when the girls would return.
READ ALSO: We Won't Rest Until Chibok, Dapchi Schoolgirls Are Free, Says Buhari
Members of the outlawed group had invaded the Government Girls Science Technical College (GGSTC), Dapchi, in Yobe State on February 19, after which 110 students were unaccounted for.
As Nigerians await the rescue of the girls from their abductors, the defence minister revealed that all necessary efforts are being made to ensure that they return safely as soon as possible.
He said, "We have dispatched all the surveillance devices we have in terms of air, human resource, intelligence, and other forces that needed to be in place by all possible means and we have made sure that all that's needed is being done to see that these girls are being found, wherever they are."
Mr Dan-Ali was also confident that the girls would return in the shortest time owing to the intelligence at the government's disposal, though he cannot say the exact time when it would be.
Amid calls that the government should secure the girls' release, President Muhammadu Buhari had said the life of every citizen matters to his administration.
To this end, the President had directed the security agencies to be proactive and ensure that all Nigerians held captive by Boko Haram terrorists are rescued, including the Dapchi school girls and the remaining Chibok girls abducted in 2014.