Court Adjourns Trial Of Maryam Sanda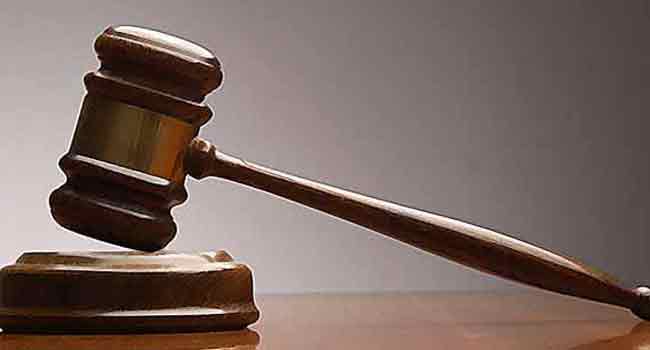 A Federal High Court in Abuja has adjourned the trial of Maryam Sanda to April 19, 2018, to enable the prosecution to call its first witness.
The defence counsel Mr Joseph Daudu, had on behalf of Mrs Sanda made an application for the charges to be dismissed because it is incompetent, null and void.
Mr Daudu had argued that the charges which were filed as an originating summon ought to be by the Attorney-General of the Federation and not the police.
He also argued that the police ought to file it through first information but in the instant case it has not been done.
The Police Prosecutor, therefore, asked the court to reject the application of the defendant because it is misconceived.
He said that the administration of Criminal Justice Act is the only operational law in the FCT and the law has laid down procedures for filing a criminal charge which the police has adhered to.
The court had on March 7, 2017, granted her (Sanda) bail on the grounds that she is pregnant, ill and requires medical attention.
She was remanded in Suleja Prisons on November 24, 2017, for allegedly killing her husband at his Maitama home in Abuja, by allegedly stabbing him several times based on allegations of infidelity after seeing a text message on his phone.
He was later rushed to the hospital where he eventually died.
She was in December denied bail as no cogent reason was brought forward by the defence counsel.
However,  the FCT Police Command filed two counts of culpable homicide against her.
Although she pleaded not guilty, the accused was remanded in prison custody.
The development took a different turn on when the police amended the charges, joining the mother of the accused, her brother, and one of her relatives in the suit.
The trial could not continue as the prosecutor said efforts by the police to serve the three other defendants proved abortive.
Maryam's lawyer had requested that his client is released on interim bail because she is a nursing mother, but the prosecution counsel argued that the application should not be taken since the charge had been amended.