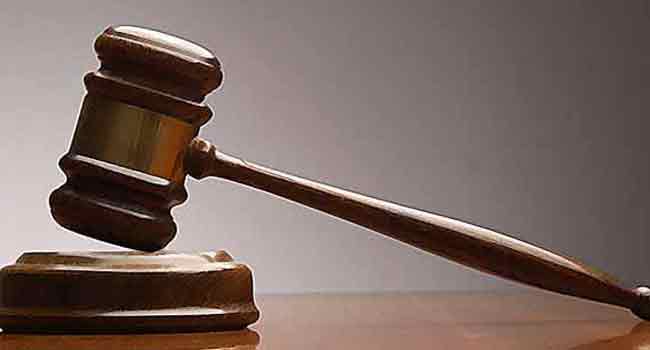 The Economic and Financial Crimes Commission (EFCC) has called a former Director in the Oyo State Civil Service, Mr Yinka Fatoki, to testify in a case of alleged fraud to the tune of N4.7bn involving a former governor of the state, Rashidi Ladoja.
This comes after the EFCC's former witness had failed to appear in court on Monday.
Ladoja is being prosecuted alongside a former Commissioner for Finance in the state, Waheed Akanbi.
The new witness, told the court on Tuesday that he was the Executive Secretary of the Bureau of Investment and Public Private Partnership in Oyo State and in 2007 when the alleged offences were committed, he was an acting Director of Investment Promotion in the State's Ministry of Commerce.
According to him, as part of his job, he was in charge of the state government investment holdings of public quoted securities.
The witness testified that in March 2007, the state Government decided to sell some of its shareholdings in about seven banks and Fountain Securities Ltd was appointed portfolio manager.
He further testified that Fountain Securities proceeded to sell and remit funds from the sale of the shares in tranches.
After the sale, Fountain Securities informed the government that only four of the seven bank shares were sold and they were sold at a discount with proceeds totalling N4.4bn and N118m being the outstanding sum.
The witness said the government which succeeded Gov. Ladoja found the report of this state of accounts curious and subsequently commissioned an investigation. A stockbroker, GTI Capital Ltd was commissioned to review the Fountain Report and at the end, it submitted a report to the State Government.
After reviewing this report, the government forwarded a petition to the EFCC. The witness also mentioned that the government felt he was withholding information and so he was also named as one of the suspects in the petition.
Under cross-examination, the witness testified that the GTI report indicated that the sale of shares were done illegally.
He also said that Fountain Securities was collecting a contractual Commission on the quantum of dividends and on the state govt portfolio and was always appreciating functionaries of govt through his ministry, sometimes by as much as 40 percent of the sum realized.
Despite evidence presented to him, the witness denied collecting or benefiting from any kickback in Cheques or cash but could not remember if his principal, the Commissioner of Commerce at the time did.
The prosecution then told the court that it intends to call the Oyo State's Former Commissioner of Commerce, Princess Christiana Babalola as it's next witness.
Justice Mohammed Idris adjourned the case until April 12 and 13 for continuation of trial.