Alleged Money Laundering: Court Adjourns Dasuki's Trial Till May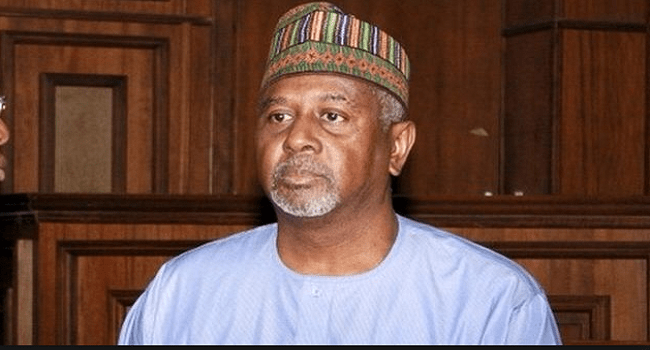 An Abuja High Court has adjourned the trial of former National Security Adviser, Col. Sambo Dasuki, in the alleged money laundering charges brought against him by the Federal Government till May 2 and 3, 2018.
This is in further compliance with the Supreme Court order.
A judge of the court, Justice Hussein Baba Yusuf announced the new trial date in Abuja, on Thursday after being presented with the Supreme Court judgment of March 2, 2018, which ordered an accelerated hearing into the case.
However, to ensure effective management of the two separate charges against Dasuki and other defendants, the court fixed April 13 for a pre-trial conference to be attended by the seven senior lawyers involved in the case so as to enable them to take a common position on documents from the prosecution and those from the defendants.
During the conference which will be presided over by Justice Baba Yusuf, all documents that are not contentious will be admitted from the bar while the contentious ones are to be tendered during the trial to ensure speedy hearing of the cases which were filed in September 2015.
The Federal Government had filed charges against the former NSA Colonel Sambo Dasuki, Salisu Shuaib, a former Director of Finance in the office of the National Security Adviser, Aminu Baba-Kusa, Acacia Holding Limited and Reliance Referral hospital on alleged money-laundering and criminal breach of trust.
Although the charges were filed in 2015, a proper trial could not have commenced due to the failure of the Federal Government to allow the principal defendant in the matter.