From Russian Spy Poisoning To Diplomatic Escalation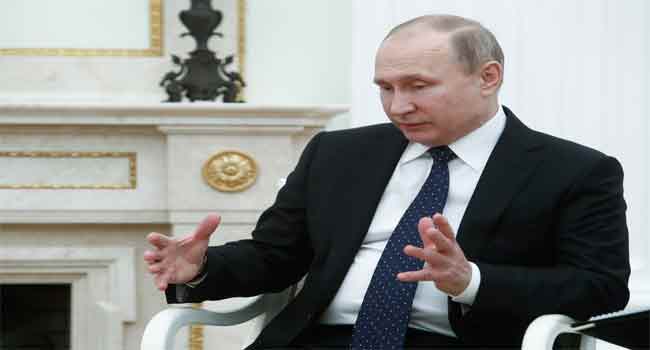 Following Monday's mass expulsions of Russian diplomats by Britain's allies, here are the main developments since the poisoning of a Russian former double agent in England.
Poisoning in English city 
On March 4, former spy Sergei Skripal, 66, and his daughter Yulia, 33, are found unconscious, slumped on a bench outside a shopping centre in Salisbury. They are now in a coma, in a critical but stable condition in hospital.
Skripal is a former colonel in Russian military intelligence who was jailed for betraying agents to Britain's MI6 secret service. He left Russia for England in a 2010 spy swap.
On March 7, police say they have been poisoned by a highly toxic nerve agent.
London accuses indignant Moscow 
On March 12, British Prime Minister Theresa May says it is "highly likely Russia was responsible for the act".
She tells British lawmakers the military-grade nerve agent used was identified as belonging to a group known as Novichok ("Newcomer"), developed by the Soviet government towards the end of the Cold War.
Moscow rejects the claims as "provocation".
On March 13 Russian Foreign Minister Sergei Lavrov says Moscow is "not guilty".
The United States denounces an "irresponsible" act and pledge their support for London. France and Germany follow the next day.
Diplomatic sanctions 
On March 14 London says Moscow is "culpable" and it will expel 23 of the 59 Russian diplomats in Britain.
It also suspends high-level diplomatic contact with Moscow and will keep royals at home during the 2018 football World Cup.
Moscow vows to retaliate quickly.
On March 15 in a rare joint declaration, Britain, France, Germany and the US blame Russia.
The 29-member NATO alliance expresses solidarity with Britain over what it calls the first offensive use of a nerve agent on the military alliance's territory since World War II.
On March 16 British Foreign Secretary Boris Johnson says it is "overwhelmingly likely" Russian President Vladimir Putin was behind the poisoning.
The Kremlin says the accusation is "unforgivable."
Russian riposte 
On March 17 Russia says it will expel 23 British diplomats and halt the activities of the British Council in Russia.
Re-elected to a fourth term on March 18, Putin calls the British accusations "drivel, rubbish".
On March 19 the Kremlin demands London either come up with proof of Russia's involvement or apologise.
In a telephone call to newly-re-elected Putin, US President Donald Trump does not raise the matter.
'Lies and disinformation' 
On March 20 international experts from the Organisation for the Prohibition of Chemical Weapons (OPCW) arrive in Britain to take samples of the toxic substance.
On the same day, the expelled Russian diplomats leave Britain.
On March 21, the Russia foreign ministry tells a meeting of foreign diplomats that Britain either failed to protect Skripal from what it termed a "terrorist attack" or was itself behind the poisoning.
In an escalating war of words, it criticises London's "Russophobia". The British embassy says Moscow is spreading "lies and disinformation".
On March 22 a British police officer exposed to the nerve agent at the same time as Skripal is discharged from the hospital.
European Union leaders meeting in Brussels blame Moscow for the spy attack and decide to recall the bloc's ambassador to Moscow for consultations.
Coordinated expulsions 
On March 26 the United States, Canada, 14 European Union states and Ukraine announce coordinated expulsions of Russian diplomats.
The US says it is expelling 60 Russian "spies" and closing the Russian consulate in Seattle. It is the largest ever mass expulsion of Russian or Soviet officials from the United States, a senior US administration official says.
The 14 EU nations throw out a total of 30, while Ukraine ousts 13.
The Russian foreign ministry vows to retaliate against "a provocative gesture".
AFP