Buhari Rejects Tenure Extension For APC National Chairman, Others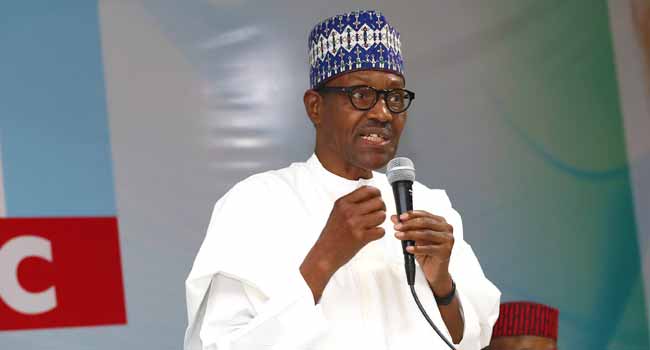 President Muhammadu Buhari has rejected the tenure extension for the All Progressives Congress (APC) National Chairman and other elected state officials.
The President told members of the National Executive Council (NEC) of the party in Abuja on Tuesday that the tenure elongation is illegal.
This comes one month after the NEC announced the elongation of the tenure of the party's National Working Committee and other executives by one year, effective June this year.
The announcement had been made on February 27 during a NEC meeting attended by President Buhari, Vice President Yemi Osinbajo, APC Chairman John Oyegun and other party chieftains.
But President Buhari on Tuesday explained that after due consultation, it became imperative to overturn the resolution to extend the NWC's tenure as it contravened Article 17 Sub-section 1 of the Party constitution which recommends a 4-year tenure for all elected officials.
President Buhari further stated that the tenure extension contravened the Constitution of the Federal Republic of Nigeria which requires elected officials to present themselves for re-election after four years.
He, therefore, stressed the need for members to avoid constitutional infractions which could make the party vulnerable to litigations.