Thai Ambassador, NDLEA Commend Oyo Govt's Fight Against Illicit Drugs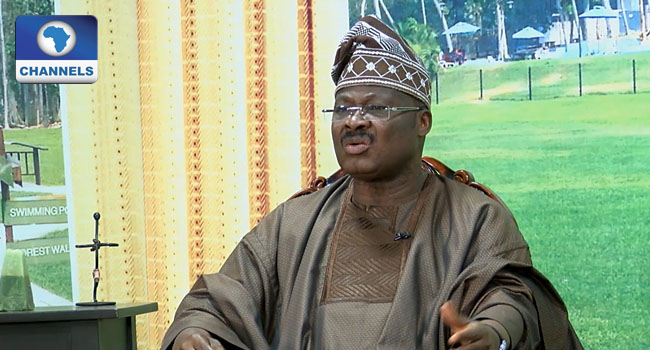 The Thailand Ambassador to Nigeria, Mr Wattana Kunwongse and the Chairman, National Drug Law Enforcement Agency (NDLEA), Col. Muhammad Abdallah (retd), have commended what they described as the 'ingenuity' of the Oyo State Government in the fight against illicit drugs. 
Both men gave the commendation when they visited Governor Abiola Ajimobi at his office in Ibadan, the state capital.
Kunwongse said: "What Oyo state has done in response to the discovery of the land used in the cultivation of cannabis fell within the novel idea of UNODC, which is to help countries extend opportunities in broadening economic capacities and earn foreign currencies. The ingenuity is commendable.
"This visit is geared towards enhancing cooperation to develop potential in countries under the AD plan, because of a fruitful discussion between myself and the Chairman of the NDLEA at Abuja recently."
Also, the NDLEA boss said Oyo was the first state in the country to convert a land that was formerly being used for planting marijuana to plant legally acceptable agricultural products.
He told his host that the AD approach being introduced in the state had received the blessing of UNODC's Executive Director in Vienna, Austria, Mr Yury Fedetov.
Abdallah said, "The last time I was in Vienna, Mr Yury Fedetov was briefed about the situation in Oyo State and he expressly gave his nod to the possibility of cooperation between Thailand and Oyo State on AD plan.
"This visit will further cement that agreement and I'm confident that we will soon reach a workable agreement and cooperation on this."
Responding, the governor disclosed that the state had already created a committee for the AD project, which he said would cover agriculture, health, culture, and tradition, which he said would take off in the next three months.
Ajimobi stated, "Your visit to Oyo State will go a long way in developing a bilateral relationship which will lead to more economic benefits for the state.
"We have already set the ball rolling by creating our own committee which will come up with a list of what to do and our relationship will be based on commercial, industrial and trade. We believe, and we are anxious to see something tangible starting in the next three months."