Reps Deny Receiving Bribes To Reverse Change In Election Sequence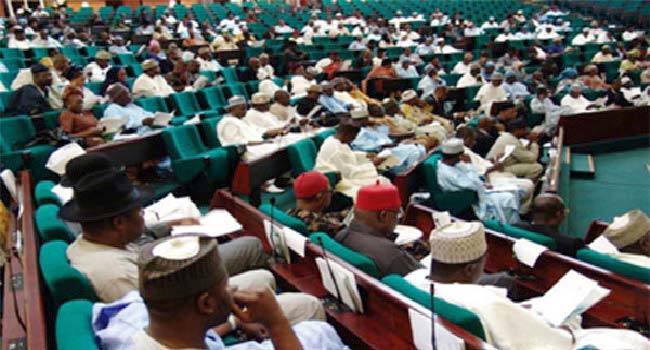 The House of Representatives on Wednesday denied an allegation that its members receiving bribes to the tune of $30,000 each to overturn the change in election sequence.
This comes amid the ongoing controversy over the Electoral Act Amendment Bill passed by the National Assembly and its rejection by President Muhammadu Buhari.
Amid claims that the lawmakers might override the President's decision to withhold assent to the bill, the reps got wind of the allegation that they had been bribed to sheathe their swords.
During plenary on Wednesday, they did not only deny the allegation, they said they were concerned that the allegation would have a damaging effect on the image of the 8th National Assembly and vowed to get to the root of the matter.
Many of those who spoke about the matter were visibly upset but insisted that the House was not corrupt, and they vowed that they would not be intimidated into shying away from carrying out their responsibility.
After several lawmakers took turns condemning the allegation, the Speaker, Mr Yakubu Dogara, referred the matter to the House Committee on Ethics and Privileges for further investigation and the lawmakers threatened to withdraw the accreditation of some journalists to prevent a repeat of such allegations.