Babangida Denies Receiving N1.6bn From Jonathan's Govt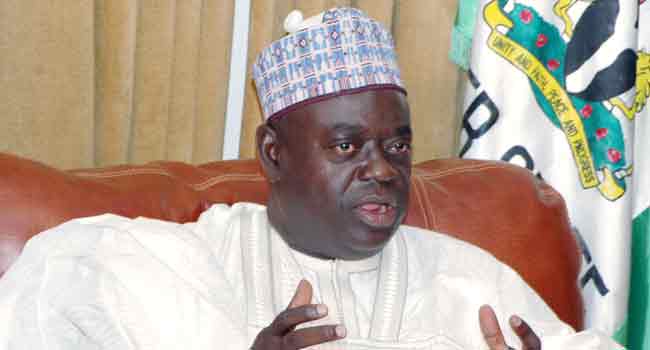 The immediate past governor of Niger State, Aliyu Babangida on Monday reacted to the Federal Government's list of looters in which his name was mentioned saying he never collected N1.6billion from office of National Security Adviser (NSA).
Aliyu explained that the former President Goodluck Jonathan-led administration never deemed him fit to be entrusted with the said funds. He claimed that the inclusion of his name in the list is aimed at tarnishing his good image.
"Let me categorically state for the records that I never received such amount from the Jonathans administration. As leader of the G-7, I was not considered loyal enough to be entrusted with the fund, which was meant for campaign.
"I have never been mentioned in any ONSA disbursement since 2015. I have no case with the Federal Government over the alleged disbursement or any other. I have every reason to believe the looters list in which my name was included was drafted to tarnish my image," he said.
READ ALSO: Alleged Looters' List Is Politically Motivated, Afterthought – Fayose
Aliyu, in the statement which was signed by his Media Adviser, Israel Ebije, therefore called on the Federal Government to remove his name from the list of alleged looters.
He also urged the Federal Government to be balanced in naming and shaming alleged looters. He claimed that the list is politicised and craftily deployed to score cheap political points, adding that he await to see names of politicians working with the APC government who have benefited from the said loot.