Kaduna Govt Blames Politics For Rejection Of Its $350m Loan Request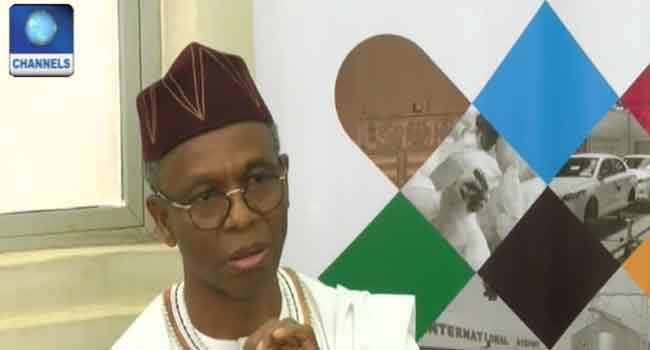 Kaduna State Governor, Mr Nasiru El-Rufai, has described the lawmakers' rejection of the World Bank loan as politically motivated.
El Rufai stated while appearing on Channels Television's Sunrise Daily on Wednesday in Kaduna, the state capital.
"It was pure selfish politics. I am disappointed that the Senate did not approve the loan but in some ways, it was expected," he said. "We are not dealing with people that appreciated the economic impact. When we made a presentation to the Senate Committee, they said our presentation is the best of all the states yet politics and perverse incentives kicked in."
The state government had requested a $350 million loan from the World Bank last year and was granted approval in a bid to support its Development Policy Operations (DPO).
But four months after this, the Senate rejected the loan based on the purported recommendation of its Committee on Local and Foreign Debts and the three senators from the estate.
In the report, which was presented by Chairman of the Committee, Senator Shehu Sani, it was recommended that the facility is disapproved as it would worsen the debt profile of the state.
While admitting that the state was burdened with huge debt, the governor, however, gave the assurance that its financial viability cannot be questioned.
He added, "Kaduna State may be the second most indebted state in the country, but we are fiscally sound. So there is really no risk in taking this loan and even those that rejected it know it.
"Within the two years we have taken office, we have tripled our Internally Generated Revenues (IGR) collections per month and it is going up."
Despite the setback, it seems the state government is not deterred at all in its quest for development. This is even as the governor has promised to avail other options at his disposal.