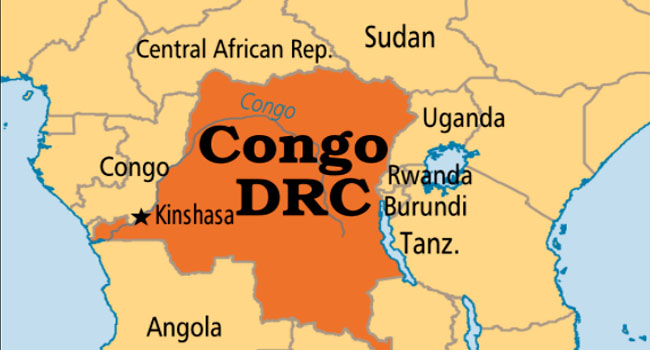 A Catholic priest was found shot dead hours after he said mass in Democratic Republic of Congo's restive North Kivu province, a member of the church told AFP. 
"Father Etienne Sengiyumva was killed Sunday by the Mai Mai Nyatura (militia) in Kyahemba where he had just celebrated a mass including a baptism and a wedding," father Gonzague Nzabanita, head of the Goma diocese where the incident occurred, told AFP.
The Mai Mai Nyatura is an armed group operating in North Kivu, in eastern DR Congo.
Nzabanita said Sengiyumva, 38, had had lunch with local faithful before "we found him shot in the head".
North and South Kivu provinces are in the grip of a wave of violence among militia groups, which often extort money from civilians or fight each other for control of mineral resources.
Last week unknown assailants kidnapped a Catholic priest in North Kivu, demanding $500,000 for his release.
Eastern DR Congo has been torn apart by more than 20 years of armed conflict, fuelled by ethnic and land disputes, competition for control of the region's mineral resources, and rivalry between regional powers.
AFP